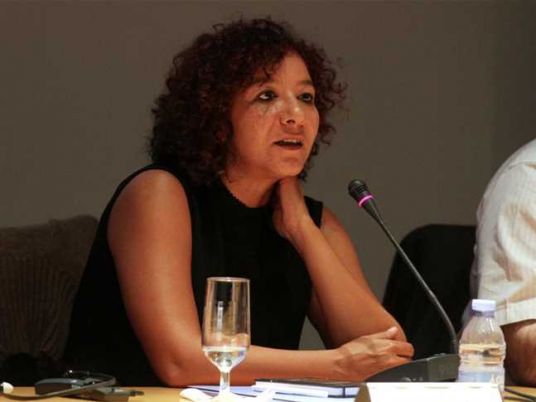 Mona Prince, an English language professor at Suez University known in the media for publicly posting videos of her belly dancing on her Facebook account, announced that she will run in the upcoming 2018 presidential elections.
She started a Facebook page called "Professor Mona Prince Egypt President 2018". The slogan of her presidential campaign is: "With science, art and freedom, your golden sun will be restored, Egypt. And Egyptians will again be productive people who contribute to human civilization."
"I cannot promise to solve the problems of Egypt and Egyptians in a year ot two years or 10 years. Real change takes time. I just promise to work hard with efficient young people to lay sound foundations for building a modern Egyptian state and to restore the Egyptian identity to the Egyptians in the four years [term of office]," Prince wrote on Facebook.
"Because I am a cheerful person who loves life by nature, I will be a lighthearted president and I will pamper the people," she added.
Prince originally published the video on her Facebook page as a public post which was then shared by a number of students, sparking intense criticism.
Students and others described her behavior in the video as "disgraceful", especially as a university professor should be a role model for young people.
Maher Mosbah, the dean of Suez University, told Egypt Independent earlier in April that Prince has been referred to investigations, as her actions violate the Egyptian universities' code of conduct under Article 94, which defines the duties and obligations of any university professor in Egypt.
He explained: "Article 94 obliges any university professor in Egypt to abide to certain rules and morals, and to avoid any behavior that may damage a university's reputation."
Prince came out to defend her decision to post the video publicly, saying that this is a matter of personal freedom and no one has the right or the authority to interfere or comment on it.
In response to the wide-spread attacks by social media users against her character, Prince released a new video of her dancing on her Facebook page, with a caption reading: "I will never stop laughing, dancing, singing and writing."
She also wrote a number of Facebook posts on her personal account to demonstrate her indifference to the investigations and the backlash. She explained that she will undertake all necessary legal measures in dealing with the university administration concerning the videos.