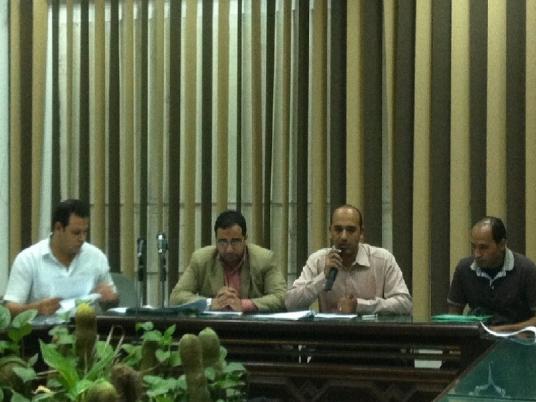 Tanta's prosecution conducted on Saturday an investigation with officials of the Tanta ophthalmology hospital over the cause behind 15 patients who became blind after receiving treatment.
The prosecution ordered for samples of the syringes used in treating the victims to be made available. They were sent to the Health Ministry's central laboratories for examination.
The prosecution also ordered for summoning the victims, the hospital manager and ophthalmologist to hear their testimonies.
Health Ministry Deputy in Daqahliya Mohamed Sharshar said the hospital head and five doctors were referred to investigation and have been suspended until the investigation is over. He added that the syringes used in treating the doctors are internationally approved and that 119 cases were injected with it previously with no complaint. Five other cases were cured with it with no complications.
In response to Al-Hayat TV channel's request to make a phone call with him on air, he said, "Why are you making it a big issue? It's enough you talked with the governor. Enough for this issue. We will treat the people."
However, talk show presenter Lobna Assal replied saying, "It's already a big issue. When people go blind, it means there is reluctance in curing the people."

Edited translation from Al-Masry Al-Youm