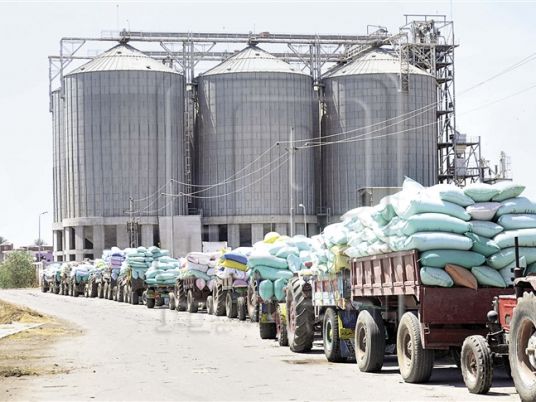 Public Prosecutor Ahmed Sadeq has ordered the release of Ibrahim Hatab, a wheat silo owner charged in connection with corruption in the local wheat procurement system. A bail of LE500,000 was set for Hatab's release.
The ruling Hatab's release was made after he repaid LE86.8 million that he is estimated to have obtained illegally from public funds, according to the calculations of the Supreme Public Funds Prosecution.
The prosecutor had earlier extended the detention of Hatab pending investigations, but this detention period was cut short when he repaid the money.
Sadeq also ordered the Supreme Public Funds Prosecution to expedite the arrest and questioning of several other people suspected of involvement in the same case, following up on an order for their arrest that Sadeq issued in early August.
In a statement on August 7, Sadeq said that investigations by the Supreme Public Funds Prosecution revealed that LE533 million had been misapropriated by officials in agricultural departments.
The prosecutor's order to arrest officials suspected of involvement also prevented family members from using the various properties belonging to the suspects.
The suspects are said to have made false claims about the amount of wheat held in storage silos in order to claim government subsidies. Some officials fabricated records, including the names of farmers and owners of land, in order to claim subsidies for quantities of wheat that didn't actually exist.
The suspects are thought to have seized LE533 million using fake documents suggesting that land was producing wheat when it was actually used for growing fruit and other purposes.
On August 25, Supply Minister Khaled Hanafy resigned from his post after allegations in parliament that he was either involved in the corruption or did too little to stop it.
His resignation followed a parliamentary report exposing the scale of the corruption in the state supply system. Hanafy claimed that he was attempting to crack down on the corruption, submitting documents to the Cabinet that he said demonstrated his innocence.
Edited translation from Al-Masry Al-Youm