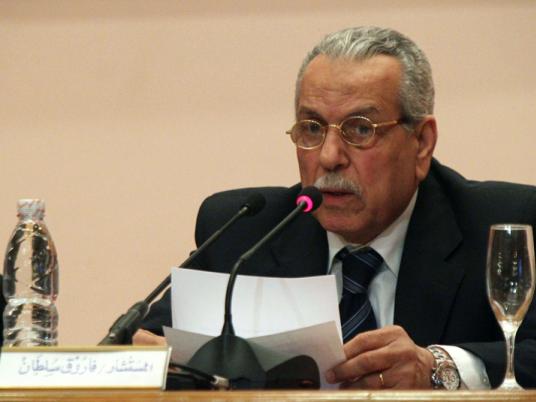 Public prosecutors are conducting investigations into a number of complaints submitted by the Presidential Elections Commission against certain candidates who allegedly violated the rules for campaigning.
Disqualified candidate Hazem Salah Abu Ismail is accused of insulting the members of the commission and promoting himself at the Asad Ibn al-Furat mosque in violation of the law that prohibits the use of places of worship in campaigning.
The Ministry of Religious Endowments has repeatedly appealed to all presidential candidates not to violate the sanctity of mosques in their campaigning, saying, "Mosques are houses of God and edifices of worship that should not be involved in politics," according to ministry statements.
Mohamed Morsy is accused of organizing a caucus at Mansoura University, also in violation of the law that prohibits the use of educational institutions in campaigning. Amr Moussa, Abdel Moneim Abouel Fotouh and Khairat al-Shater are accused of violating the same provision.
The commission said on 14 May it would take legal action against candidates exceeding the LE10 million spending limit it has set for campaigns.
Elections commission head Farouk Sultan said he would not rely on information provided by the candidates regarding what they have spent on campaigns. "A specialized committee will monitor that," Sultan said.
Safwat al-Alem, head of the specialized committee, told Al-Masry Al-Youm that there are strong indications that candidates have exceeded the LE10 million campaign spending limit. The names of the violators will be announced after the deadline for campaigning passes, Alem added.
Edited translation from Al-Masry Al-Youm