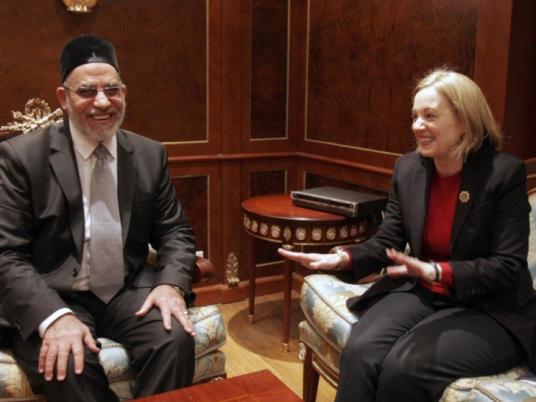 The Public Fund Prosecution began Tuesday an investigation into complaints accusing Muslim Brotherhood leaders of illegally siphoning off foreign funding designed for the state to pay for Mohamed Morsy's presidential campaign.
The latest complaints accuse senior members of the embattled Islamist group of illegally seizing US$10 billion in grants from Qatar, and receiving foreign funds to finance conferences held by the ousted leader during his presidential campaign.
According to sources, initial probes found that Qatar had provided Egypt with $15 billion, but the amount was later divided up. $5 billion allegedly went to the presidency, while the Brotherhood's Guidance Bureau received the remaining $10 billion.
Supreme Guide Mohamed Badie is accused of benefiting from $85,000, according to the findings. His deputy, Khairat al-Shater, and the chairman of the group's political party, Mohamed Saad al-Katatny, both allegedly received $60,000 each.
Other Brotherhood leaders, including Essam al-Erian, Mahmoud Ezzat and Mohamed al-Beltagy – as well as Islamist politicians Essam Sultan, Hazem Salah Abu Ismail, Safwat Hegazy and Assem Abdel Maged – all received amounts ranging from $40,000 to $60,000.
The same investigation had concluded that Muslim Brotherhood leaders, in addition to Wasat Party chairman Abul Ela Mady, had received in-kind gifts from U.S. officials, including ambassador Anne Patterson.
Among the grants were golden objects and a diamond-studded copy of the Holy Quran.
In June, the government of former Prime Minister Hesham Qandil offered gifts acquired by ministers for sale at auction according to an earlier decree designed to redirect the returns on official gifts to the state budget.
Edited translation from Al-Masry Al-Youm