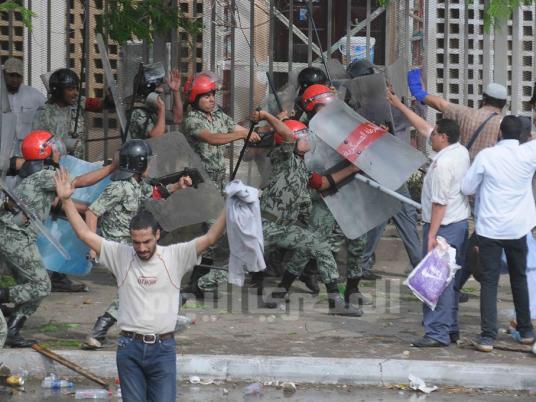 Protesters arrested during the violence that erupted in late April near the Defense Ministry in Abbasseya are planning to start a hunger strike on 20 May, according to the No to Military Trials Campaign.
The detainees would maintain their strike until they are released unconditionally and until the ruling military council stops sending civilians to military courts, the group said in a statement on its website.
The group said those arrested were subjected to multiple forms of torture and human rights abuses when the military dispersed the sit-in.
The campaign also rejected the way in which military investigations from the clashes are being conducted, and voiced fears that "detainees may be used as tools of pressure as political forces and military rulers settle accounts."
The statement stressed that the voices of the hunger strikers should reach civil society groups, media outlets, political groups and Parliament, and that all of these should push for the realization of the strikers' demands.
Edited translation from Al-Masry Al-Youm