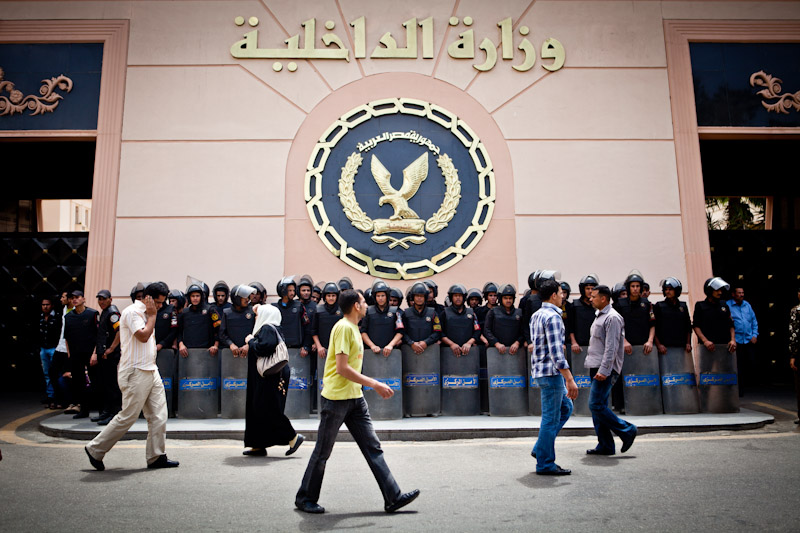 More than 500 policemen from the Bassioun Police Station in Gharbiya chained shut the station's gates and began an open-ended sit-in on Saturday.
The police were protesting an attack by Armed Forces personnel on three policemen, and the subsequent decision by local prosecutors to set the attackers free at LE50 bail. Protesting officers called for the suspects in the attack to be rearrested and demanded that all of the governorate's security leaders be sacked.
Protesters also expressed broader resentment at frequent assaults inside police stations and what they described as leaders' failure to preserve the police force's prestige.
Clashes had taken place between Armed Forces soldiers and several protesting policemen. Security leaders interfered to end fighting.
Policemen have staged several protests since the 25 January revolution demanding better working conditions.
A number of policemen shut down the North Sinai Security Directorate at the beginning of November, protesting against the killing of three policemen in an attack in the Gesr al-Wadi area and calling on the Interior Ministry to provide them with the arms necessary to defend themselves.
Edited translation from Al-Masry Al-Youm