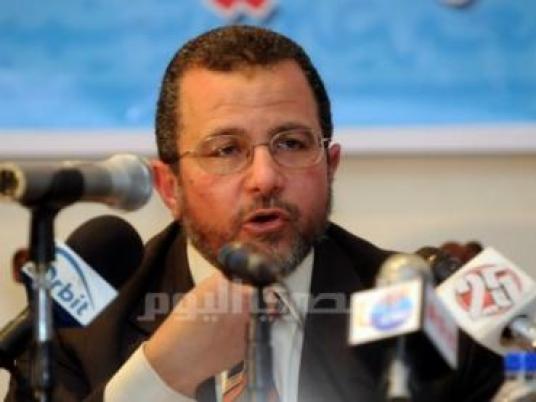 Investigations are being conducted into controversial remarks made by Prime Minister Hesham Qandil regarding the "personal hygiene of mothers."
Ibrahim al-Sayyad, head of the news sector for the Egyptian Radio and Television Union (ERTU), said he asked the chief of the Nile News channel to submit a report regarding the decision to broadcast the statements, which were made during a televised meeting presided over by ERTU head Ismail al-Sheshtawy. The report would be submitted to the legal affairs department.
"The prime minister asked for a break while recording the show. There had been a lengthy discussion, which was stopped on Channel One without being stopped on the Nile News channel," Sayyad told Al-Masry Al-Youm.
"More than one suspect are involved in such incident, including the director and the head of the external broadcasting unit, as well as some members from the broadcasting engineering department," he added.
Hamdy Farouq, attorney general of the Beni Suef prosecution, ordered investigations into a complaint filed by lawyer Shehab Farouq accusing Qandil of humiliating the people of Beni Suef with his remarks.
Qandil made the statements during a televised meeting with ERTU leaders and media professionals on Monday. He referred to traditional ways of practicing personal hygiene in Beni Suef, claiming that ignorant women nurse their infants without cleaning themselves first, which causes diarrhea in the infants.
He also claimed that the same governorate's women head to agricultural fields and get raped, which sparked criticism by political forces and lawyers, who declared the statements were humiliating to all women of Beni Suef.
Several lawyers filed lawsuits against Qandil over the statements, and demanded he apologize on all media channels.
Somayya Eweis, head of the Lawyers Syndicate's lawyers association in Beni Suef, issued a statement demanding an apology from the prime minister on all media channels to all the men and women of the governorate.
Edited translation from Al-Masry Al-Youm