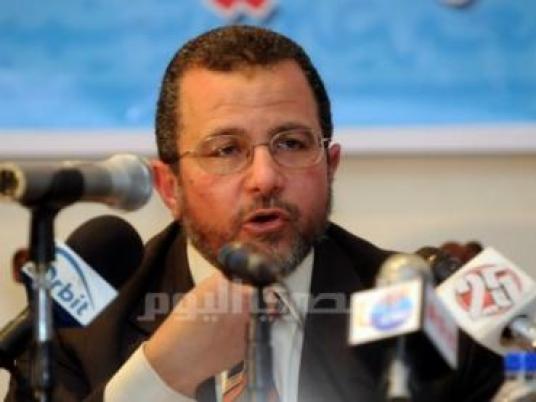 The Cabinet issued an official invitation to the International Monetary Fund delegation to resume talks over a US$4.8 billion, according to Prime Minister Hesham Qandil Tuesday.
Qandil also said he expects Egypt will receive approval for the loan soon.
IMF officials have not announced the date for their next visit, but Masood Ahmed, the IMF's director of the Middle East and Central Asia Department, confirmed another technical delegation would arrive in Cairo within weeks following the conclusion of the latest visit on 7 January.
"The IMF remains committed to supporting Egypt in addressing its increasing economic challenges and moving to a more inclusive model of economic growth through a socially-balanced homegrown program," Ahmed said. "I am encouraged by the authorities' commitment to take steps necessary to achieve fiscal and external sustainability."
Egyptian and IMF officials have been discussing a loan since the summer of 2011 and asked the nation to implement a widespread economic program designed to boost revenues and cut unnecessary spending.
In turn, President Mohamed Morsy's government has devised a number of economic reforms, including large sweeping tax increases, aimed at taming the federal budget deficit in line with the IMF's recommendations. But a majority of the reform measures have yet to be implemented in the face of serious public disapproval and ongoing political unrest.
Experts and some government figures contend that the administration will be unable implement the subsidy cuts and tax hikes as large scale civil disobedience continues to rage in economic hubs such as Port Said.
Citadel Capital, a private equity firm based in Cairo, said in a statement Tuesday that February's Purchaser Managers Index, which measures confidence about the economy among private companies, "suggests that the Egyptian economy remains in the doldrums against a backdrop of continued civil unrest."
However, Qandil stressed the necessity of implementing the national economic reform program to secure the loan, adding that stability is crucial before the reforms can be implemented since the country's economic and political fates are inextricably intertwined.
Qandil concluded by saying the nation still boasted investment fundamentals, as is clear with the LE9 billion Samsung factory being built in Beni Suef, he added.