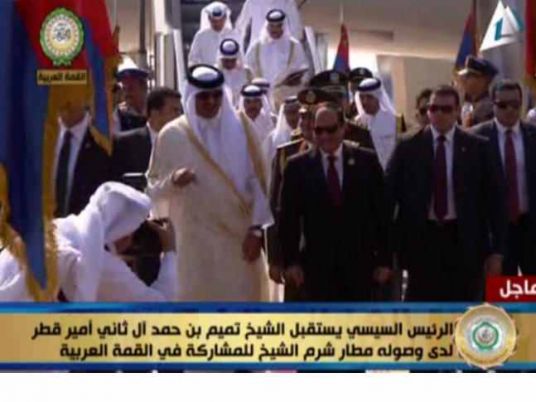 Egypt's state news agency says Qatar has returned its ambassador to Cairo almost a month after recalling him in response to an Egyptian official accusing the tiny Gulf nation of supporting terrorism.
The ambassador was summoned for consultation after Egypt carried out airstrikes in Libya in response to the beheading of 21 captive Egyptian Christians by an Islamic State affiliate.
Qatar protested Egypt's "unilateral" airstrikes, while Egypt's delegate to the Arab League accused Doha of supporting terrorism.
Now, Egypt and Qatar both back the Saudi-led airstrikes against Shiite rebels in Yemen, which began last week.
The ambassador resumed his work Tuesday, after returning to Egypt with the emir of Qatar to attend an Arab League summit last weekend that endorsed the Saudi-led strikes.