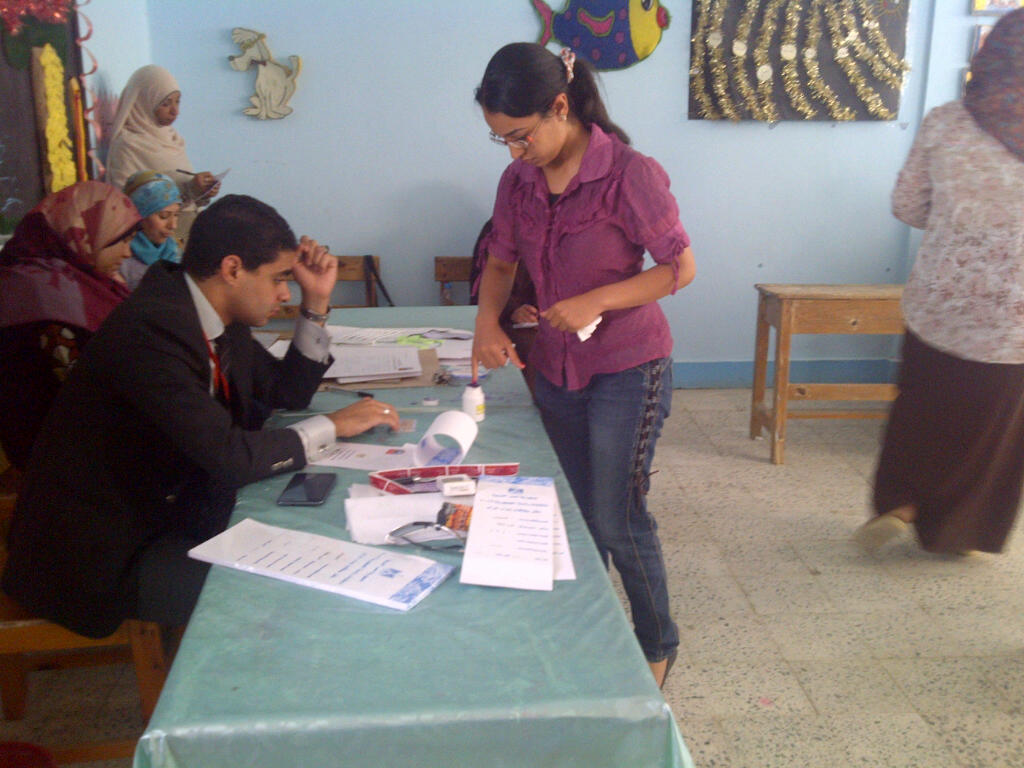 After a slow trickle of voters in the past two days, a rush of voters in Qena flooded the polling stations Thursday evening.
After visiting over 15 polling stations throughout the morning, by 2 pm most judges said they had seen a turnout in the single digits. One polling station reported a maximum of ten.
Mohmaed Najmey, from Taramsa village, said that the low turnout is due to people being busy with the harvest season and high temperatures.
Most polling stations in the area, judges say, have between 3,000 and 5,000 eligible voters.
Saber Hassani, a campaigner for Abdel Moneim Abouel Fotouh, said that he counted the turnout in five polling stations in Taramsa village and he believes that the turnout didn't exceed 20 percent in the first day.
According to official statistics, Qena has a population of 1.6 million. Some estimate that Christians make up between six and eight percent of the votes.
Starting at 6 pm on Thursday, lines began to form in front of many polling stations.
A judge at the Homiydat School polling station told Egypt Independent that 1,068 people had voted on Wednesday. But in just three hours on Thursday evening, around 1,500 showed up to cast ballots. The judge said that he thinks that the overall turnout Qena will be more than 50 percent.
In northern Qena, which is heavily dominated by the major Hawara and Arab tribes, microbuses started shuttling supporters of Amr Moussa and Ahmed Shafiq to polling stations at 4 pm.
Mohamed Najmey, a microbus driver from the Arab tribe in Deshna, told Egypt Independent that he and his colleagues received money to transport Shafiq supporters. He declined when asked who it was who paid him.
Qena's Coptic population also made a strong showing.
Wagdy Raouf, a university student voting in Nagaa Hammadi told Egypt Independent that "without a doubt I support Shafiq because he is the man who supports the civil state."
Some polling stations closed due to verbal clashes. Supporters of Ahmed Shafiq were also trying to influence voters in the city of Deshna, according to Mohamed Fathy, who identified himself as an independent observer.
In the village of Khozam, eyewitnesses told Egypt Independent that a man named Abu Bakr al-Qadi was seen distributing bags of sugar, meat and oil. He was telling people to support Mohamed Morsy.