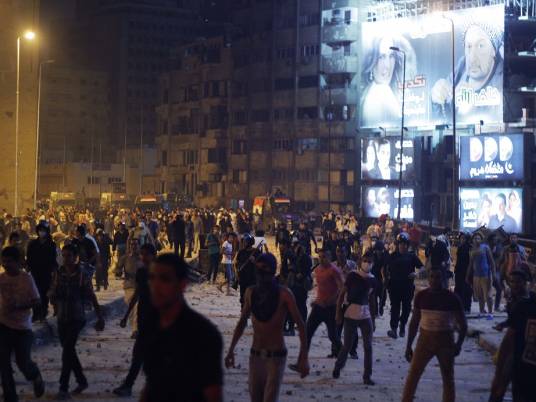 Residents in the Cairo's Ramsis area have delivered supporters of President Mohamed Morsy to safety, after they took refuge in Fatah mosque overnight Monday, state-owned news agency MENA has reported.
Around 400 supporters took shelter at the mosque during clashes with police at Ramsis Square on Monday night.
The residents entered the mosque after noon prayers and got everyone out without any violence or arrests by security, MENA added.
Monday clashes at Ramsis Square, 6 October Bridge and Nahda Square in Cairo left seven killed and 261 others injured, the Health Ministry said in a statement on Tuesday.
Edited translation from MENA