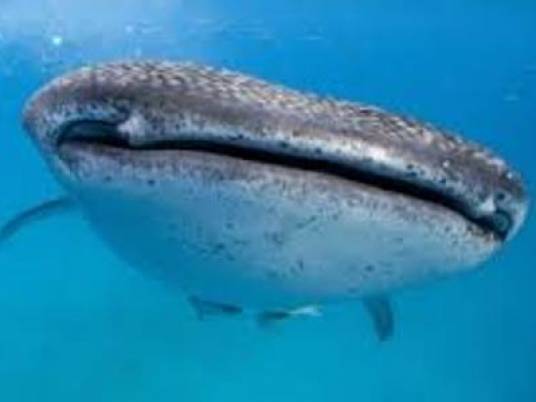 Several sailors spotted a whale shark in the Red Sea off the coast of Hurghada on Thursday.
The sailors said they saw the shark, which is harmless to humans, when it came close to their boat.
The rare animal is called a bahloul by locals due to the white dot-like pattern on its skin. It ranges between 5 to 6 meters long and has no teeth.
Red Sea natural reserves officials said whale sharks travel from south to north along the Red Sea on their migration the Mediterranean ahead of the cold winter weather.
Officials added that fishermen have been warned not to injure, approach or disturb the rare fish.
Another whale shark, listed as an endangered species, was spotted north of Hurghada in July.
The whale shark owes its name to its gargantuan size, with the largest adults reaching up to 13 meters in length. The species is distinguished by the white, polka-dot-like pattern on its skin, interspersed with pale stripes. They feed mainly on plant plankton and pose no danger to humans.
Hunting the shark is banned in Egypt as the species is endangered, and concerted efforts have been made to preserve the Red Sea ecosystem, which is the habitat of several rare and endangered species.
Marine experts consider the whale shark sighting a mark of success following recent environmental protection projects.
Edited translation from Al-Masry Al-Youm