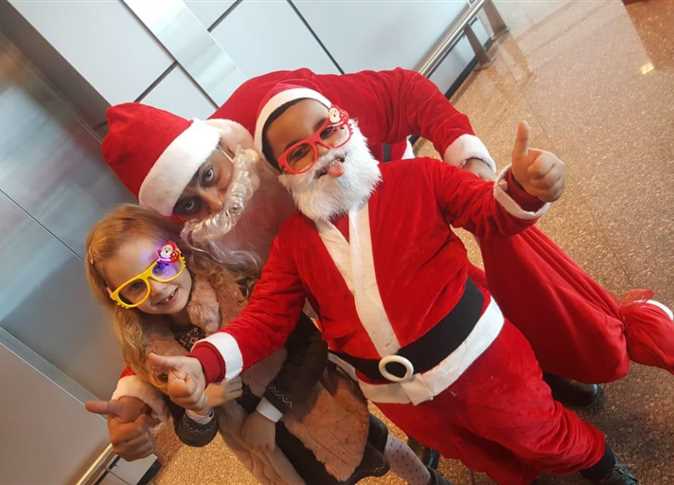 Fearing the second wave of the coronavirus pandemic which has begun in Europe and amid low a turnout of tourists, hotels at the Red Sea this year have cancelled all Christmas celebrations.
Workers at the area say that tourism is hitting its lowest point, with hotels under great pressure despite this time of year typically being a boon for them.
A hotel director at the Sahl Hasheesh area in the Red Sea said that hotel administration canceled the marquee held annually for Christmas and New Year's Eve celebrations, since the occupancy rate did not exceed 15 percent.
Decorations and lights will still be installed at the entrance of the hotel, and guests will be handed gifts, but he said nothing more fancy can be done.
Tourism at the Red Sea is at its worst, said the director of a major tourist group in Hurghada Sayed al-Gabry, with occupancy having significantly fallen and no benefit to be gained.
Hotels and tourist villages in Hurghada have witnessed a significant decline in occupancy rates, ranging between 15 and 20 percent, after some foreign tourism and aviation companies announced halt to flights due to surge in corona in Europe.
Many tourist facilities haves resorted to partial closure to save expenses, and a large number of workers were granted paid leave from their annual leave balance.
Other tourist villages offered discounts to attract domestic tourism.
The ministries of health and tourism and Antiquities, alongside the Egyptian Hotel Association stressed that precautionary measures must continue to be followed, including observing the maximum occupancy rate of 50 percent for each hotel.
Egypt's tourism sector, accounting for approximately 12 percent of the country's economy, has experienced significant decline in recent months due to the coronavirus outbreak.
After a months-long hiatus beginning in March intended to curb the spread of the virus, Egypt resumed flights and tourism on July 1, adding strict precautionary measures to tourist sites and facilities.
Since reopening, the country has reported an uptick in tourism, but levels remain nowhere near their average numbers for the year.
Lockdowns in countries such as the UK and Greece have further contributed to the slump, as Egypt receives thousands of tourists from these countries each year.
Beginning September 1, all local and foreign passengers entering Egypt are required to provide authorities with a negative PCR test for the virus within 72 hours of arrival.
Edited translation from Al-Masry Al-Youm