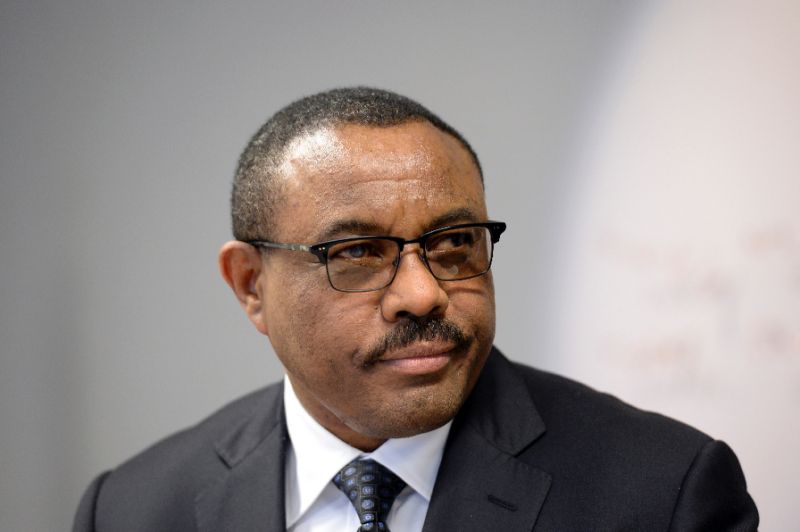 During a visit to Egypt's Parliament on Monday, Ethiopia's Cairo ambassador Taye Atske-Selassie Amde met with members of the African Affairs Committee to discuss a number of issues of mutual concern, including the construction of the Grand Ethiopian Renaissance Dam, which he said would not harm Egypt's interests.
Another point of discussion was the upcoming visit by Ethiopian prime minister Hailemariam Desalegn to Cairo, scheduled for mid-December, during which he will deliver a speech to Egypt's Parliament, Amde told Al-Masry Al-Youm.
On the construction of the dam, the ambassador expressed his country's keenness to continue negotiations with Egypt and Sudan, which have stalled due to differences over how the dam will affect Egypt's share of Nile water as specified in a 1959 treaty.
Member of the African Affairs Committee Hatem Bachat said the Ethiopian ambassador reassured MPs that Addis Ababa would not do harm to their Egyptian brothers.
Last week, Sudan's Minister of Water Resources, Irrigation and Electricity, Sileshi Bekele, said that the Egyptian government refused to recognize Sudan's full Nile water quota in accordance with the 1959 agreement, instead insisting on the current distribution. He added that his country and Ethiopia are waiting for the Egyptian side to resume negotiations.
Egypt, on the other hand, has said that the problem lies in Ethiopia's unwillingness to acknowledge that the dam may reduce Egypt's Nile water share, which its population depends on.
Bekele said Saturday that his country will not stop constructing the dam despite Egypt's protestations, the Ethiopian News Agency (ENA) reported.
Ethiopia has been constructing the Renaissance Dam since 2011 over the Blue Nile, one of Egypt's major sources of freshwater, and is expected to be completed within the coming period.