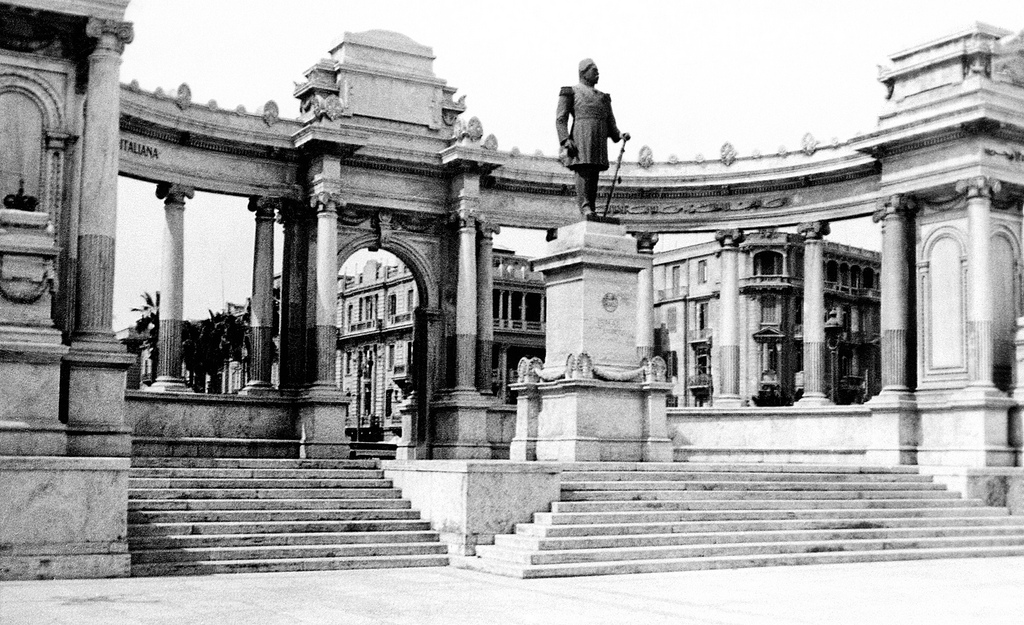 The Ministry of Antiquities announced that to mark the 150th anniversary of the establishment of the 'Khedive Cairo' area, they will place an exact replica of the Khedive Ismail statue. Executive Director of the Archaeological Models Production Unit, Amr al-Taibi, announced Sunday, that archaeological experts at the ministry have finished inspection of the original statue, located in Alexandria, and are ready to move on to the next phase. 'Khedive Cairo' was first constructed during the era of Khedive Ismail (1830-1895).
The ministry agreed with the Cairo governorate to place the imitation statue in the grand arena in front of Abdeen palace. Both parties will contribute half of the cost need to constuct the figure, al-Taibi told the state-run Middle East News Agency (MENA).
The archaeologists will use either fiberglass and polyester or bronze, the original material, for the replica statue, said Taibi. The creation process will take two months and commence immediately after the ministry approves of the proposed design.
The ministry developed production lines at the Archaeological Models Production Unit to meet increasing purchase orders of models of Egyptian antiquities in domestic and global markets, Taibi added.
The Khedive Ismail statue, designed by Italian sculptor Pietro Kalonica during the era of King Fouad I, was a gift from the Italian community in Alexandria to Egypt, in recognition of hosting Italian King Victor Emmanuel III. It was unveiled by King Farouk in Al-Manshia square, Alexandria city, 1938.   
Edited Translation from Al-Masry Al-Youm