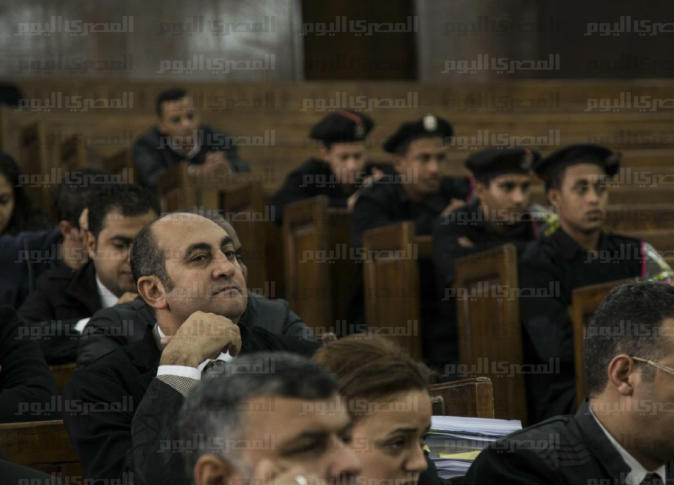 The Cairo Criminal Court has adjourned until February 5 the retrial of political activist Alaa Abdel Fattah and 24 other defendants over riot incidents that followed a protest outside the Shura Council in November 2013.
According to investigators, the 25 activists face charges of protesting without prior approval from the Interior Ministry outside the Shura Council on 26 November 2013, during a demonstration condemning the trial of civilians by military courts.
The defendants are also accused of stealing a police officer's walkie-talkie as well as possessing bladed weapons.
The court panel recused itself in September for sensing embarrassment and submitted the lawsuit documents to Cairo Court of Appeal to select another court to review the lawsuit. The court also released the detained activists including Abdel Fattah, Ahmed Abdel Rahman and Wael Mahmoud Metwally on LE5,000 bail each.
In June, all the suspects were sentenced in absentia to 15 year in rigorous prison and fining each LE100,000. They were also put under police surveillance for five years from the date of verdict, before the retrial takes place after the suspects were arrested.