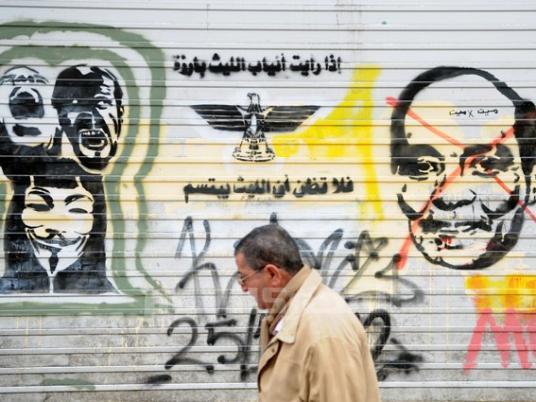 Several revolutionary movements will hold a people's trial for the members of Supreme Council of the Armed formed before the High Court in Cairo and the Marine Court in Alexandria on 31 August.
The trial is meant to pressure President Mohamed Morsy to prosecute members of the SCAF and to build public pressure for such a move, the group said in a statement.
"Morsy has to prove that there is no deal between himself and the SCAF to grant its members safe exit,"the statement said.
Coordinator of the "I am Egyptian Independent Front" Mohamed Fayyad, who called for holding the trial, said: "The trial consists of listing all the events in which the SCAF was involved. They will be shown to people through a projector, in addition to showing the disasters in which SCAF members were involved, whether they are murder or embezzlement".
He added that the families of those who were killed and injured in the revolution will testify together to the Attorney General against SCAF members, while a committee from the Lawyers Syndicate will hold a people's trial for them.
Fayyad told Al-Masry Al-Youm that they choose the Attorney General because he is the one who has the power to give the SCAF members the right to travel abroad. "Hamdy Badeen traveling abroad and being appointed the military attaché to China means a safe exit for the SCAF," he said.
Fayyad added that the group had supported some of Morsy's decisions, but had "made things worse with some wrong decisions."
He also demanded rescinding the Nile Medal from Hussein Tantawi, the former commander of the SCAF, and the Order of the Republic from Sami Anan, the former chief of staff of the armed forces.
Edited translation from Al-Masry Al-Youm