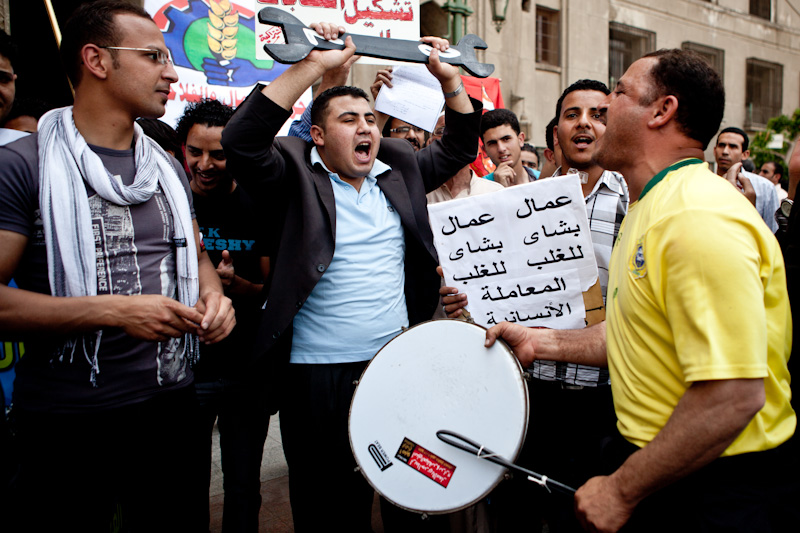 A number of rights groups and workers' unions issued a statement on Thursday, condemning the dismissal of 480 employees by President of the Board of Directors of the Integrated Oil Industries Company in Suez Ahmed Alam Eddin.
The decision violates Article 375 of the penal code, said the statement
Alam Eddin took advantage of an accidental fire incident in the company's packaging division, which represents only about 10 percent of the size of the facility, according to the civil protection authority's report, the statement added.
Company workers have not received their March salaries, the statement pointed out, accusing Alam Eddin of firing long-term employees to replace them with low-cost labor, using the alleged losses caused by the fire as a pretext.
He also requested shutting down the company more than once over the fire, but the request was denied by authorities, according to the statement.
The Integrated Oil Industries Company in Suez is not suffering from financial problems, as new units are under construction in Suez, which demonstrates that it is expanding, the statement added.
The rights groups called on the Ministry of Manpower and the Ministry of Investment to take action to solve the crisis, urging workers to show solidarity with the company's dismissed employees.
Ten groups have signed the statement, including the Revolutionary Socialists workers' office, the workers' committee of Strong Egypt Party, the Egyptian Oil Workers Union, the Egyptian Union of Chemicals and Petrochemicals Workers, the Regional Federation of Independent Trade Unions in Suez, the Journalists Syndicate's freedoms committee and others.