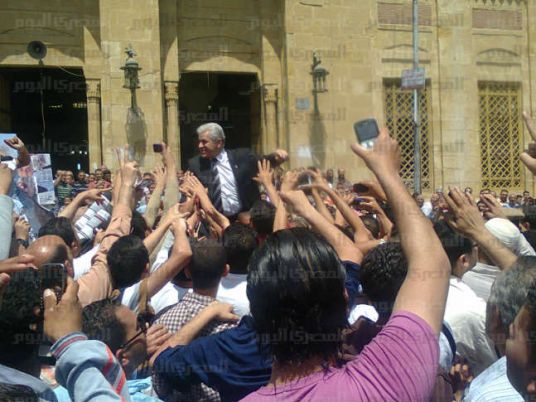 The Muslim Brotherhood's "lie" which says that what happened in Egypt was a military coup against toppled President Mohamed Morsy would be refuted if Hamdeen Sabbahi won the presidential elections, he said in an interview on Sky News Arabia Channel Thursday evening.
"I will wipe out the lie which says that 30 June was a military coup because the revolution will come to power," Hamdeen mentioned.
Sabbahi promised not to confront the Muslim Brotherhood using force only if he came to power, but would refute their ideas and expose that they have no democratic or a socially just economic program, he added.
"The Brotherhood has no place as an organization, as a group, in the Constitution, or [among people] in the street. This is just because they took their chance," Sabbahi said.
"The Egyptian people have judged them," he added.
Sabbahi said he would treat peaceful Muslim Brotherhood members equally, just as he would treat other Egyptians.
Edited translation from Al-Masry Al-Youm