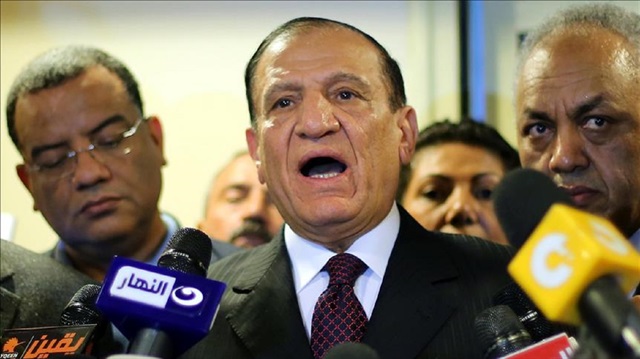 The former chief-of-staff of the Egyptian army Sami Anan is being held in a military prison, his lawyer said on Saturday, five days after the presidential hopeful was arrested.
Anan's presidential campaign announced his arrest shortly after a statement from the Egyptian Armed Forces accused him of forging documents he submitted to the National Elections Authority (NEA) for his candidacy in the presidential elections scheduled for March.
The Director of the Arab Center for the Independence of the Judiciary and the Legal Profession (ACIJLP) Nasser Amin said in statements to Al-Masry Al-Youm that Anan is being held in a military prison.
Amin said that he and Samir, the son of Anan, met the former Chief of Staff at the prison after obtaining permission from Military Prosecution.
Amin said he is the only attorney representing Anan and that he is seeking his release immediately.
"We met Anan for about 45 minutes and his spirits are very high," Amin said.
He added that the current procedures against Anan hinder his candidacy in the upcoming presidential elections.
Edited translation from Al-Masry Al-Youm