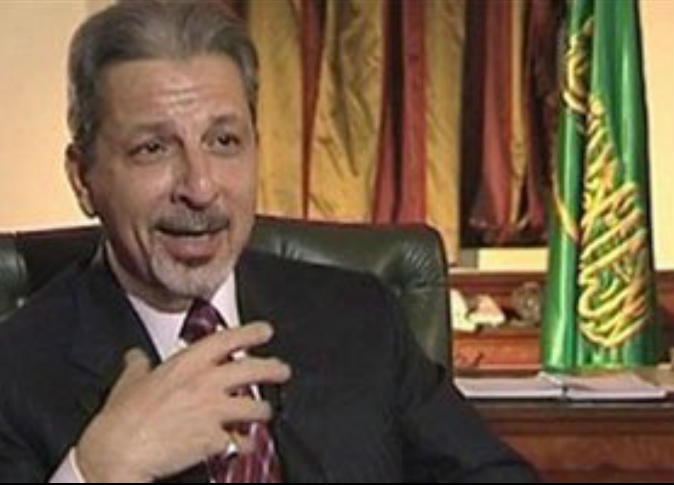 Saudi Ambassador to Cairo Ahmed al-Qattan was recalled to Riyadh on Wednesday for meetings with Saudi officials on recent developments in Egypt-Saudi relations. The visit is scheduled to last three days, with Qattan returning to Cairo on Saturday.
Egypt and Saudi Arabia had a public spat this week over Russia's ceasefire proposal on Syria, which was presented for a vote at the UN Security Council. Egypt gave its support to the Russian proposal, which was opposed by Saudi Arabia.
Russia and Syria are at loggerheads with Russia over the course of the war in Syria. Russia supports Syrian President Bashar al-Assad, while Saudi Arabia is part of a coaltion of Arab and Western nations trying to remove Assad from power and change the regime in Syria.
As well as putting forward its own ceasefire proposal on Saturday, Russia vetoed a draft French resolution on Syria, which demanded an end to Russian and Syrian air strikes on rebel targets in Aleppo, as well as a ban on military flights in the area.
Egypt voted in favor of the French ceasefire proposal, as well as the Russian one, but neither was passed.
On Sunday, the Saudi envoy to the UN, Abdullah al-Muallami, said that Egypt was kowtowing to Russia by backing its ceasefire proposal, describing Egypt's decision "painful."
The head of the Saudi lobby in the US, Salman Ansari, also criticized Egypt's vote in favor of Russia's draft resolution.
In a tweet, Ansari said, "Sorry Egypt. But voting for the Russian draft resolution makes me doubt you are the mother of Arabs and the world."
Ansari's comment refers to the title "Mother of the World" which Arabs and Egyptians themselves often use to describe Egypt.
Defending Egypt's vote for the Russian draft, Ambassador Amr Aboul Atta, Egypt's delegate to the United Nations, explained that "Cairo supports all efforts that aim to end the tragedy of Syrian people."
Aboul Atta said that Egypt voted based on the content of the two draft resolutions, which included several common items.
"The two draft resolutions stated ceasing aggression against civilians and taking decisive action against armed and terrorist groups," according to Atta.
Saudi Arabia has not publicly stated any consequences for Egypt-Saudi relations as a result of the disagreement over Syria. However, this week, rumors spread that Saudi petroleum company Saudi Aramco may delay the delivery of petroleum products to Egypt.
TV talk shows in both countries featured discussions over the spat in the past two days.
Egypt has received various loans and promises of investment from Saudi Arabia since President Abdel Fattah al-Sisi came to power more than two years ago, and the two nations are part of a coalition of Arab nations focused on maintaining regional stability.
However, the recent vote in the United Nations appears to point to some difference of opinion on the conduct of the Syrian civil war. Saudi Arabia backs rebel fighters and firmly rejects Russian involvement in Syria, while Egypt sees Russia as an important strategic partner in the region, particularly in combatting terrorist groups such as the Islamic State.
Edited translation from Al-Masry Al-Youm