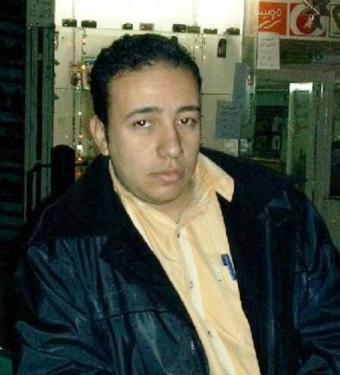 The General Court in Jeddah has again postponed the next trial session of Egyptian lawyer Ahmed al-Gizawy on charges of smuggling drugs into Saudi Arabia.
The court pushed the next session to 14 November after the prosecutor presented a letter from King Abdulaziz Airport customs authorities asking the court to summon Saeed Ali Mohamed Hatata, the airport's head of legal administration, to testify.
Yasser al-Olwany, the Egyptian consulate's legal adviser, attended the session and helped Gizawy write a memorandum in which he denied all the charges brought against him.
The trial started in July after Gizawy was arrested on 17 April. Authorities allege that he was in possession of more than 21,000 pills of the tranquilizer Xanax. But activists say the charges were fabricated because of his work with Egyptian detainees in Saudi Arabia.
The prosecution called for Gizawy's execution when the trial initially convened.
Edited translation from MENA