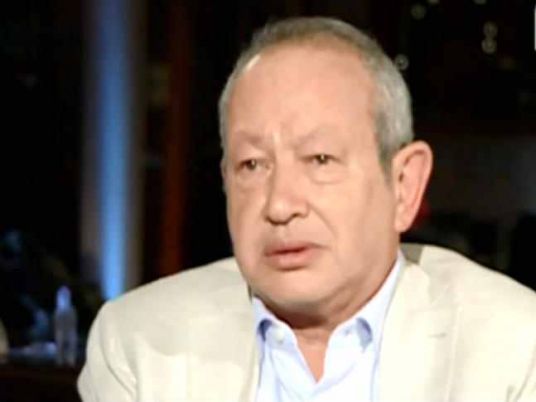 Business tycoon Naguib Sawiris advised Sisi not to respond to small criticism and leave them to the Cabinet.
Speaking on his personal experience, Sawiris said he does not care about people's talk and criticism as long as he believes he is telling the truth.
"I faced criticism by the Muslim Brotherhood. Some other big businessmen left me, as they cared for their personal interests," Sawiris added.
"I feel that there is something wrong if I am not criticized," Sawiris told presenter and journalist Magdy al-Gallad on CBC Channel Saturday evening.
"I will keep defending my country and will not have rest unless Egypt becomes better than Turkey which keeps commenting on our decisions every now and then," Sawiris mentioned.
He called on Prime Minister Ibrahim Mehleb to seek a respectable parliament to help Egypt move forward.
Edited translation from Al-Masry Al-Youm