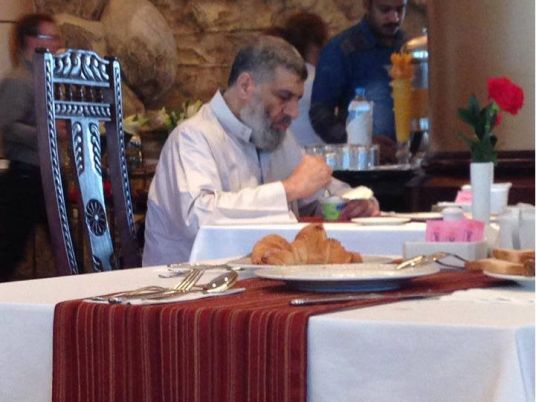 A security source from the Interior Ministry has stated that security services at Borg al-Arab airport in Alexandria recently banned Assem Abdel Maged's family from traveling to Malaysia.
The public prosecutor's office issued the ban, which prevents the family from traveling abroad. This restriction was imposed due to Abdel Maged's alleged involvement in several terrorist operations.
Abdel Maged is a senior Jamaa Islamiya leader and a member of the National Alliance to Support Legitimacy. He, along with others, were referred to criminal court over several charges including: committing acts of violence, thuggery, illegal assembly, resisting authority, possessing firearms, disturbing public peace and security and, most importantly, injuring and killing protesters outside the Assiut Governorate headquarters during the 30 June protests.
Abdel Maged is currently based in Qatar. Egyptian authorities are looking to extradite him and other Islamist figures who fled the country following the ouster of President Mohamed Morsy.
Edited translation from MENA