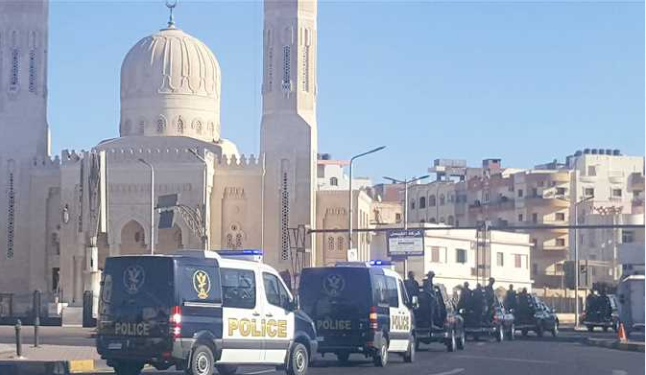 Egyptian authorities have tightened security measure in cities in the Red Sea governorate in preparation for New Year celebrations.
Several checkpoints were set up in Hurghada and traffic police were noticeably present, especially in touristic areas ahead of the New Year celebration.
Tourism police in Hurghada launched on Thursday several crackdowns to inspect the security procedures of hotels and resorts. They checked surveillance cameras, and prevented vehicles from parking near hotel facilities.
Security measures have also been tightened at the border checkpoints between the Red Sea and the rest of the governorates, from Zafarana in the north to the Egyptian-Sudanese border in the south.
Despite a two-year absence of mass Russian tourism, Egypt welcomed this Christmas visitors from a range of countries. Tourists from 29 countries visited Hurgada alone, notably British, Germans, Ukrainians, and Polish, according to Bashar Abu Taleb, President of Tour Guides Syndicate in the Red Sea.
A number of hotel managers told Al-Masry Al-Youm that bookings in the Red Sea hotels have reached around 90 percent, while there have been a number of fully booked hotels, particularly in Gouna and Sahl Hashish.
The Tourism Revival Committee in the Red Sea also declared that the estimated number of tourists to visit the region within the foreseeable future is expected to be approximately 100,000. They anticipate arrivals from all over the world, particularly from European and Scandinavian countries.