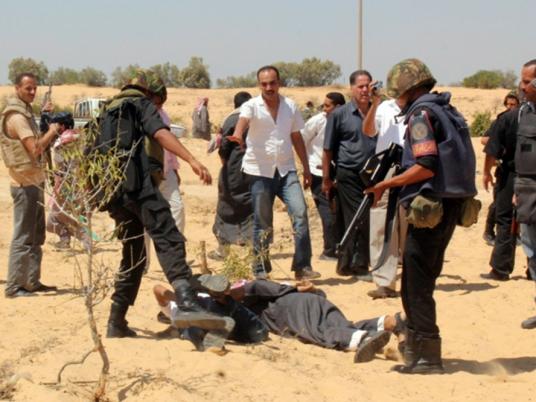 Security forces in North Sinai have seized 21 anti-aircraft missiles, six anti-tank landmines and two cannons in al-Reissa, near Arish.
Security officers had received reports saying the weapons were cached in a desert area in Reissa.
The Public Prosecution was notified of the incident to begin investigations.
Egyptian security forces have foiled several weapon smuggling attempts since the breakout of the January 2011 revolution. Several police stations and military checkpoints have been attacked by radical and unknown elements since the revolution, and the bloodiest of those attacks resulted in the killing of 16 security guards. Islamist extremists were said to have carried out the assault.
Edited translation from MENA