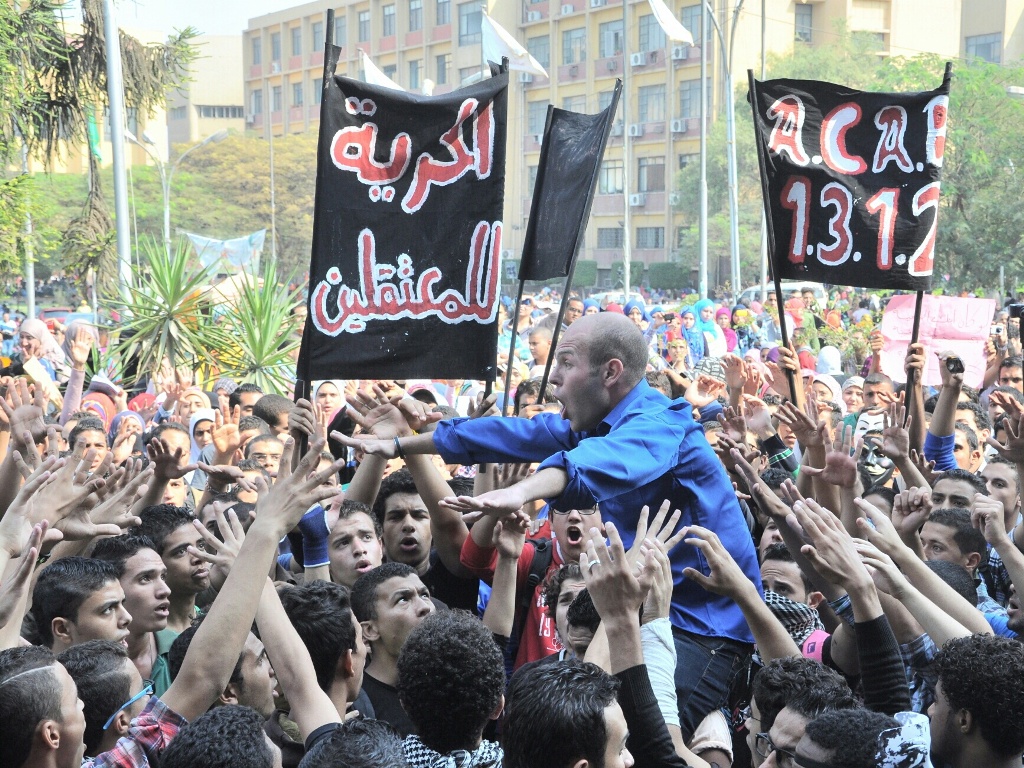 Dozens of students who belong to the Muslim Brotherhood staged a protest in front of Cairo University Dar al-Uloom on Monday calling for the release of their detained colleagues and in retribution for their fellow supporters who have died in recent events.
The students chanted against "the rule of the military" and raised the Rabaa al-Adaweya slogan.They also screened videos of the dispersal of the Rabaa al-Adaweya and Nahda sit-ins to demonstrate what they described as the violence of the Interior Ministry. The students assaulted the faculty security chief who refused to allow them to screen the video inside their faculty building.
Meanwhile, dozens of students who support Defense Minister Abdel Fattah al-Sisi and the army staged a protest on campus and chanted against the Brotherhood.
University security separated the two groups of protesters to prevent the breakout of violence. The University administration also decided to install surveillance cameras on the fence of the dome building to monitor pro-Brotherhood protests.
Yasser Manna, deputy security chief, said these procedures were adopted to secure the building which Brotherhood students have attempted to break into several times, injuring five security guards in their attempts.
Edited translation from Al-Masry Al-Youm