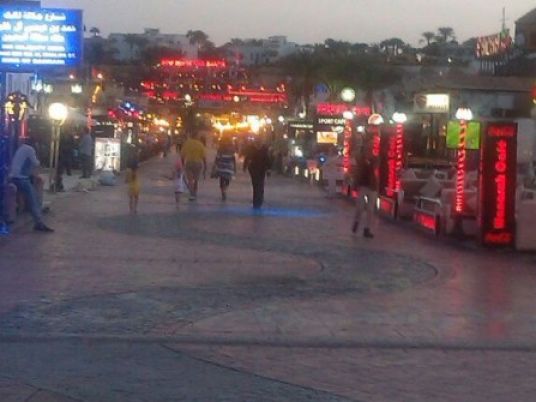 Workers at the resort city of Sharm el-Sheikh are saying that the city has turned into a "ghost town", after the crash of a Russian passenger plane in October that killed 224 tourists and prompted many countries to halt flights heading there.
Workers are also complaining of inability to cope with expensive rentals for their bazaars as a result of the tourist drought.
South Sinai Governor Khaled Foda announced in November that rentals in the resort would be lowered in acknowledgment of the tourism crisis since the Russian plane crash. But despite the governor's proposed cost-cutting efforts, workers say they are struggling to meet their monthly bills.
"Even after the South Sinai governor's decision to cut rentals by 75 percent, it is still a heavy burden," reported Mostafa Mahmoud to Al-Masry Al-Youm's citizen journalism portal, adding that shop owners are also required to pay for workers' accommodation, their salaries and for electricity use.
"Sharm el-Sheikh is dying due to merciless hotel owners," he said.
"Everybody recognizes the tourism crisis except for them. Despite the non-existence of transactions at tourist shops, they are requiring them to pay rentals," he added.
The rent on one shop could cost at least LE15,000 per month, according to Mahmoud. With monthly sales of LE3,000 at present, the daily takings amount to just LE100.
"This threatens us with bankruptcy," said Mahmoud.
Mahmoud explains that shop rentals in the formerly bustling resort town of Sharm el-Sheikh are among the highest in Egypt.
"But now, it is only a ghost city with no form of tourism, except for a few Egyptians, which costs us dearly."
Edited translation from Al-Masry Al-Youm