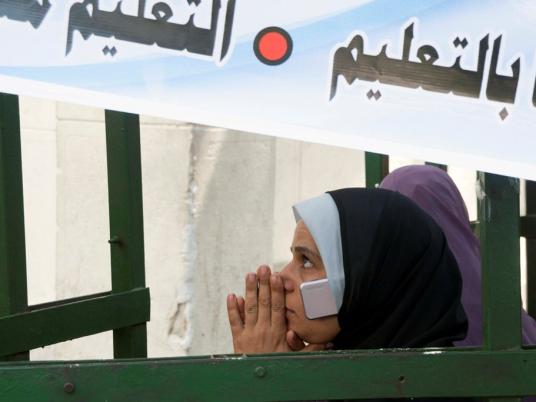 Officials are questioning 25 teachers and administrative employees from the Sharqiya Education Ministry over recent strike action.
According to Sayed al-Naggar, the Sharqiya Education Ministry first undersecretary, those being questioned could be charged with "rioting, inciting colleagues to start a strike and disruption of the educational process to force the Finance Ministry to cancel its decision to cut incentives, which were already paid to them by mistake."
The investigation comes as administrative employees continue their sit-in in front of the Education Directorate building in Zagazig for the fourth week in a row. Strikers have locked the facility's gates and are preventing officials and employees from entering their offices.
Sharqiya Governor Hassan al-Nagar is letting Education Ministry officials work in his governorate offices until the sit-in ends.
Edited translation from MENA