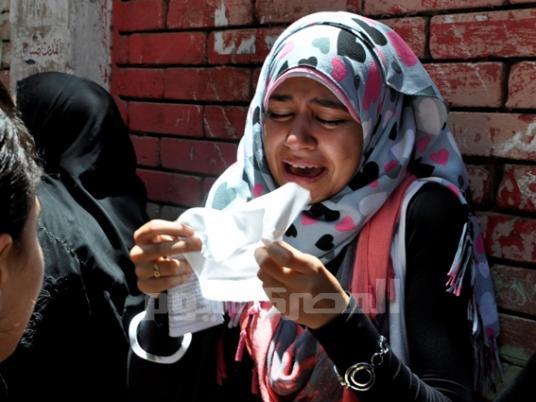 Popular Sheikh Mohamed Gibril has been banned from travelling to London, sources at Cairo International Airport have told Turkish Anadolu Agency, hours after the Ministry of Endowments banned him from leading Eid prayers.
The Endowments Ministry, in a bid to tighten its grip on preaching and prayers in mosques nationwide, said on Tuesday that Sheikh Mohamed Gibril had been banned from leading prayers after his politically-charged supplication during the Laylat al-Qadr prayers on Monday evening.
Gibril "violated the ministry's instructions" during his supplication and attempted to "use the prayers for political purposes and play on the sentiments of the public," the statement said. It accused him of seeking "personal and political gain at the expense of religion".
The ministry vowed to take "strict measures" against whomever allows Gibril to lead a prayer.
At the ancient Amr ibn Alaas Mosque in Old Cairo, one of Africa's oldest mosques, Gibril led prayers and supplications on Monday evening during Laylat al-Qadr, Islam's holiest night of the fasting month of Ramadan when, according to Muslim belief, prayers are answered.
"Oh God we ask you to protect us from corrupt media, and the obscurantism of rulers," Gibril supplicated through the loudspeakers, garnering enthusiastic "Amens" from thousands of the congregants.
"Avenge us of the ruler-appeasing scholars, avenge us of the misleading media," Gibril prayed.
The Endowments Ministry has been campaigning to clear its staff from preachers sympathizing with the Muslim Brotherhood since the ouster of former president Mohamed Morsi in 2013. It has prevented unauthorized imams from giving sermons or leading religious rituals, voicing the government's stance on countering extremist thought.
Edited translation from Anadolu Agency