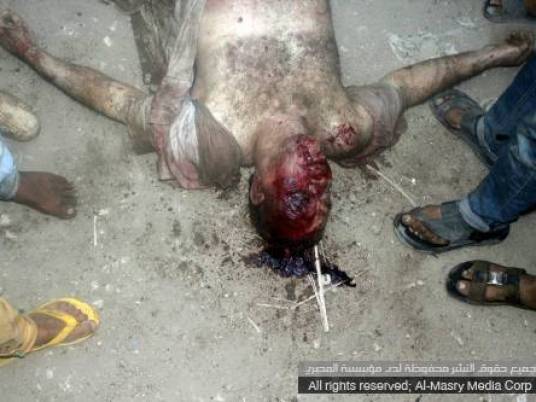 Shia leaders in Egypt have said they will give authorities the chance to apprehend the killers of 4 Shia Muslims in a Giza village on Sunday, before they "internationalize" the case and file a lawsuit with an international legal body against leading government figures.
The suit, leaders threatened, would target President Mohamed Morsy, Prime Minister Hesham Qandil, Interior Minister Mohamed Ibrahim and head of Giza's security directorate.
Four Shias were killed and 8 others wounded when Sunni residents of the village of Zawyet Abu Musallam in the Abul Nomros district of Giza stormed their homes as they performed Shia rituals.
The residents claim their leader, Hassan Shehata, was heard insulting the companions of the Prophet Mohamed and his wives.
President Mohamed Morsy and Prime Minister Hesham Qandil on Monday denounced the killings, calling for an expedited investigation into the incident.
Egyptian Shias demanded the armed forces protect them from Salafis, amid growing fears of the spread of sectarian incitement and violence.
"We have documents implicating those who incited the killings," said Shia spokesperson Bahaa al-Anwar, adding that the Shias are coordinating with Al-Azhar and civil society organizations to pressure the government to stop sectarianism and enforce the law.
Edited translation from Al-Masry Al-Youm