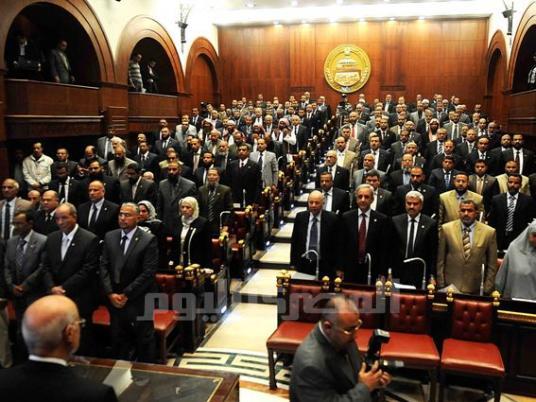 The United States should exempt Egypt from debts that account for 10 percent of its foreign financial obligations, said Mohamed al-Feqqi, chairman of the Financial and Economic Committee for the Shura Council, on Monday.
In a meeting with representatives of the US Agency for International Development (USAID), Feqqi said that the US$30 billion USAID has spent on Egypt over the past 30 years has forced the country to pay what he called a "corruption bill worth US$3 trillion."
Feqqi said Egypt would continue to be friendly to the US only if the nation improves its relations with people, rather than just governments.
Egyptians have long complained of foreign aid packages that were not benefitting the country at large due to the corrupt former regime, he said.
Since signing the Camp David Accords with Israel in 1979, Egypt has received annual aid from the US worth US$1.2 billion, most of which is earmarked for the military.
Feqqi stressed that Islamists do not feel hostility towards America or the West, and called for the US to be supportive of the Arab revolts.
Meanwhile, a USAID senior researcher, Ali Kamel, denied any charges of corruption in the agency's projects over the past 33 years. He stressed that no one has obtained illegal funds from the agency, and that any instances of corruption have been reported according to the agency's strict security measures.
USAID Vice President Richard Rousseau said the organization serves people, not governments, and added that USAID looks forward to cooperating with the next Egyptian government, regardless of its political orientation.
Edited translation from Al-Masry Al-Youm