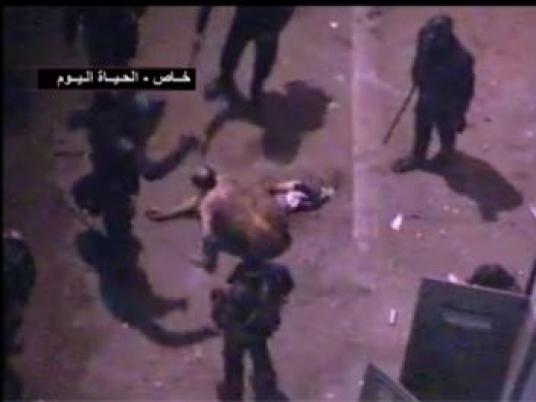 Shura Council member Maged Aqad submitted his resignation to Speaker Ahmed Fahmy Sunday to protest the treatment of a demonstrator at the presidential palace clashes Friday who was dragged, stripped naked and beaten by security officers.
Aqad, one of the council members appointed by the president, said his resignation also came in protest of the overall performance of the council, which Aqad described as undemocratic.
Aqad had announced his resignation Friday evening in a telephone interview with journalist Hamdy Rezq on privately owned satellite channel Sada al-Balad.
Aqad said his resignation came because he feels disgraced to "work under a regime that violates the rights of citizens."
Aqad was appointed by a presidential decree to appoint 90 members in the Shura Council, which represents one-third of the total members, hours before the announcement of the result of the referendum on the Constitution, which limits this number.
In remarks to state news agency MENA, Aqad denied that the Coptic Catholic Church, which he represents, had anything to do with his resignation, and said it's a personal decision. He said the rest of the church representatives are still members of the council.
Aqad said he faces pressure from a large number of representatives from all currents within the council, including the ruling Freedom and Justice Party, to withdraw his resignation.
This is the first resignation by any current Shura Council member, whether elected or appointed.
Edited translation from MENA