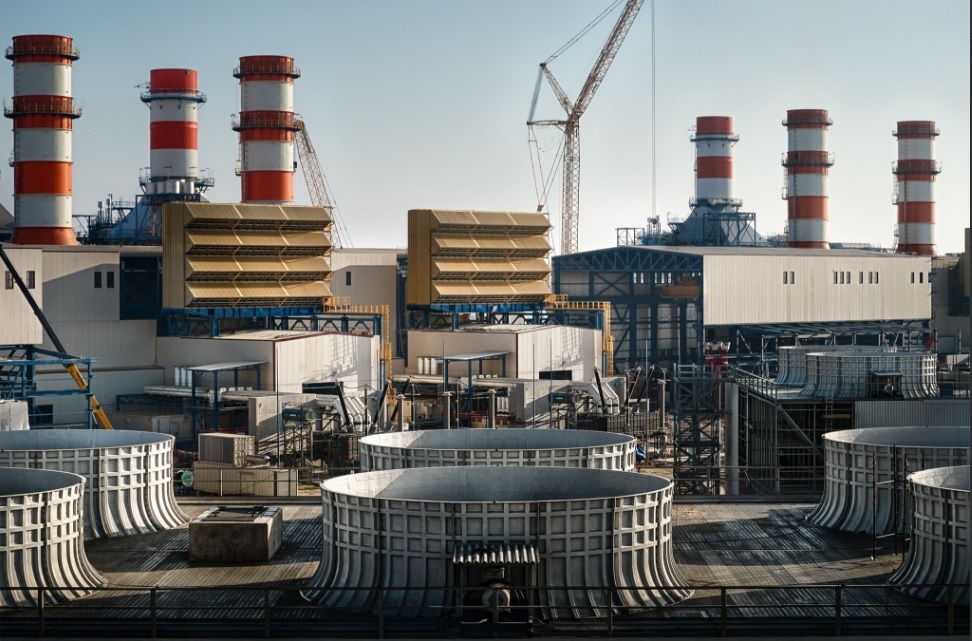 German energy company Siemens expressed their pride as President Abdel Fattah al-Sisi honored Siemens President Joe Kaeser on Tuesday. Siemens celebrated the addition of three new power plants to its already existing nine, bringing the total number of power plants built in Egypt during the past two years and three months to 12.
"Never been done before," Siemens wrote on their official twitter account.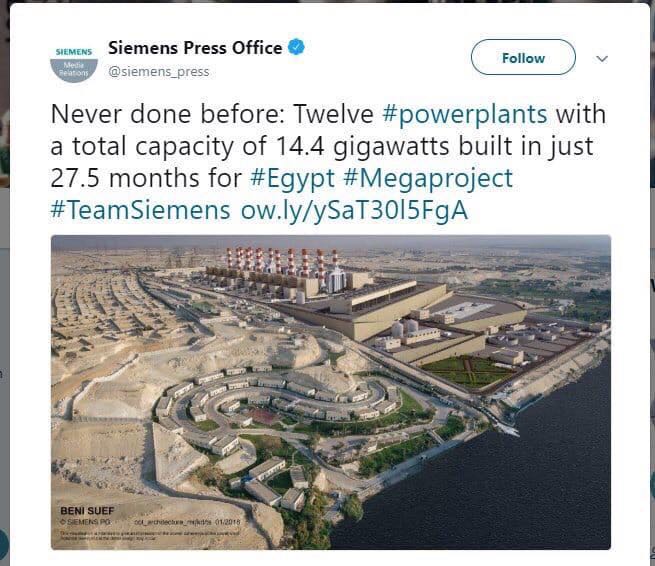 In another tweet, the company deemed the achievement as a "world record for fast track power projects," adding that the three newly built power plants will provide Egypt with enough electricity to supply 40 million people. Siemens also tweeted that the "record breaking completion of the Megaproject in Egypt will serve as a blueprint for building up power infrastructure all over the world."
3 years ago we made a promise to provide #energy for over 40 million Egyptians. Yesterday, we co-create the future with our partners. I was honored to receive this appreciation letter from the Egyptian president. #TeamSiemens, this one goes out to you! #ThePowerOfaPromise pic.twitter.com/RkcjoqSO12

— Joe Kaeser (@JoeKaeser) July 25, 2018
President Sisi honored Kaeser on Tuesday during the inauguration ceremony of the three newly-built power plants, presenting him with an appreciation letter for the company's role to complete national projects in the field of electricity in such a short time.
Sisi acknowledged Siemens' efforts to help Egypt achieve stability in the field of electricity, particularly by raising their operating efficiency to achieve these results in higher temperatures than normal due to Egypt's hot weather.
The president also thanked Siemens for taking into consideration Egypt's financial position while calculating the projects' costs, and meeting Egypt's unprecedented demands in the contracts.
Sisi inaugurated on Tuesday four national electricity projects from the New Administrative Capital. The projects included three enormous power plants, which were built by Siemens in the New Administrative Capital, Beni Suef and Burullus. Together the three projects amount to 14400 megawatts in capacity.
Siemens has a long history in Egypt, with the company operating different fields since 1990 including telecommunications and health technology. However, in 2015, the company expanded its work in Egypt when it secured the largest single contract in its history: three gas-fired combined cycle power plants for a total combined capacity of 14.4 gigawatts, aiming to guide Egypt to stability in the field of electricity.
Egypt has been facing electricity shortages since 2012, by 2014 the Guardian hailed the problem as the "worst energy crisis in decades." Since then, Egypt has been trying to find diversified methods to generate electricity, including building the world's largest solar park, Benben SolarPark as well as inaugurating the world's largest world's largest wind farm in Gabal al-Zayt area on Tuesday.