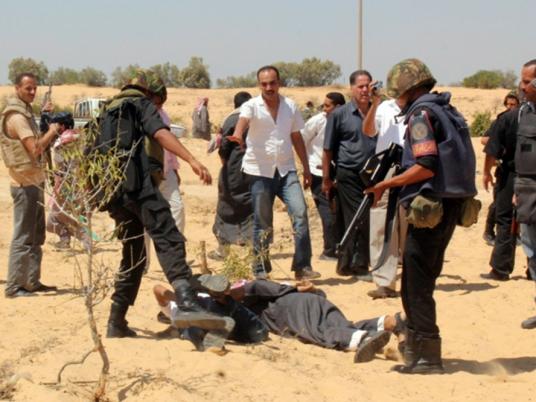 Gaber al-Araby, secretary general of the North Sinai Governorate, said that the requirements to create another governorate in central Sinai have not been met but that the issue was still under study.
Araby explained that the establishment of new governorates requires the inclusion of towns and villages of neighboring governorates in order to create organized structures that have independent service departments and budgets.
The secretary general told Al-Masry Al-Youm that North Sinai Governorate's administration has not so far received a formal letter from the Ministry of Local Development on the establishment of a governorate in central Sinai.
Araby added that the governor submitted a proposal to the Ministry of Local Development to turn a number of villages in North Sinai into cities, but the issue has not been decided upon yet.
Sources at the Ministry of Local Development said on condition of anonymity that the idea of creating a third governorate in central Sinai was not new and the now-dissolved National Democratic Party submitted a similar proposal six years ago to the Ministry of Housing.
The sources added that the central Sinai area is essential to Egypt's national security and that the creation of a third governorate aims to eradicate terrorism in the area and make use of its natural resources through industrial projects.
The South Sinai Governorate economy mostly relies on tourism, while in North Sinai agricultural projects are the main economic activity. The central Sinai region meanwhile lacks services, added the sources.
The establishment of a new governorate requires an independent budget to lay infrastructure projects, the sources said.
Privately-owned Al-Shorouk newspaper reported earlier that President Mohamed Morsy will issue a decision to establish a third governorate in central Sinai. It reported that the new governorate will include parts from both North and South Sinai.
Edited translation from Al-Masry Al-Youm