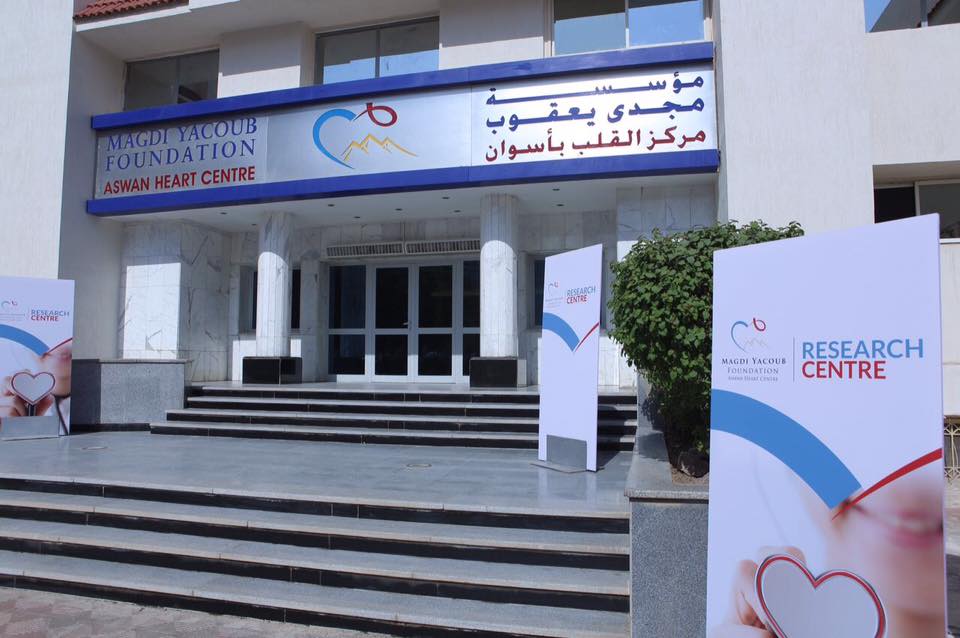 The Egyptian-British heart surgeon Professor Magdy Yacoub revealed a project for the establishment of a new hospital in the 6th of October City in Cairo dedicated to complex heart operations, emaratalyoum website reported.
The hospital's capacity is planned to be five times the capacity of Aswan Heart Center.
The foundation will be placed in October while actual construction will take place over a year and a half at US$160 million. Yacoub said he prefers not to borrow from banks to construct the hospital so as not to turn it into an investment hospital.
After he was given the Khalaf Ahmad Al-Habtoor Achievement Award in the UAE for his accomplishments in the fields of cardiothoracic surgery and transplants, he told reporters that the project's cost is large and therefore will require donations from other Arab countries, especially because the number of beneficiaries is estimated to be thousands annually.
Aswan Heart Center conducts 1,000 open heart operations per year in addition to 4,000 catheterizations, and treats 14,000 patients in outpatient clinics, he said, stressing that the Cairo hospital will treat five times as many patients as the Aswan hospital.
Yacoub said his medical projects have covered many areas, including Aswan and Cairo in Egypt, Kigali in Rwanda, Mozambique, and Jamaica.
He stressed that his medical projects are all charitable in nature and are not for investment purposes.