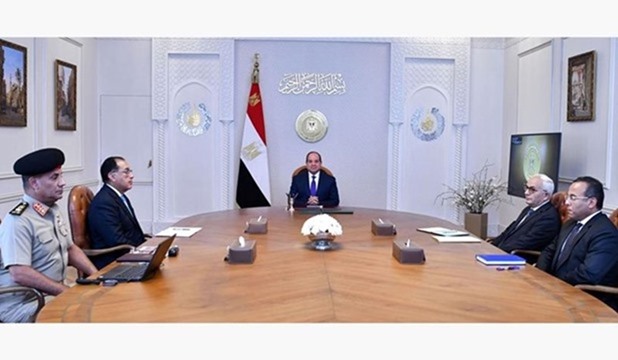 President Abdel Fattah al-Sisi has ordered exerting more efforts to develop human cadres and teachers' selection system as part of the state's strategy to modernize education with all its aspects, considering education a base for building the character and human element in the country as part of the state's strategy to offer the best services to citizens.
This came during Sisi's meeting on Sunday with Prime Minister Mostafa Madbouly, Education Minister Reda Hegazi and Head of the Egyptian Military Academy Salem Zaher.
Presidential Spokesman Ahmed Fahmy said the meeting covered means of modernizing the education system in Egypt.
Sisi was briefed on efforts to support teachers, system of selecting them as well as the appropriate numbers of teachers to bach educational process, along with techniques of training the teachers in order to be up to their responsibilities.