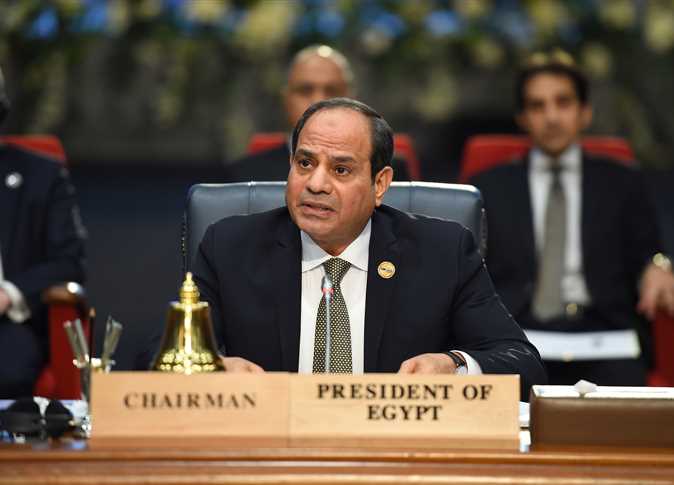 Egyptian President Abdel Fattah al-Sisi concluded the Arab-European summit in Sharm el-Sheikh on Monday afternoon, thanking the Arab countries participating in the "first of its kind" summit, and he thanked the keynote speakers, European Council President Donald Tusk and Arab League Secretary General Ahmed Aboul Gheit.
Sisi stressed that the first Arab-European summit had witnessed fruitful and constructive discussions on various issues, adding that communication contributed to clarifying visions on common issues.
"I extend my sincere thanks to all the leaders of the participating countries for the historic summit, which has witnessed during the last two days fruitful discussions and constructive engagement, which is the first of its kind in the history of Arab-European relations," Sisi said.
He added, "The cooperation has resulted in clarifying the visions and directions over many issues of common interest. There has been a process of frank disclosure, which gives a strong impetus to Arab-Europe relations."
"It is normal for our views to differ on some issues, whether to identify their causes or ways to cooperate with them, to consolidate cooperation based on mutual respect," Sisi said.
As for the rapprochement between the Arab and European countries, Sisi said, "What brings together the Arab and European regions is far greater than what can separate them. What we have agreed upon is above expectations, during a high-level event for the first time; I am sure you agree with me that the summit succeeded."
He concluded by promising "to meet at the next Arab-European summit in Brussels in 2022."
Sisi revealed that the cooperation at the summit resulted in agreements on some issues of mutual interest to the Arab and European countries, notably, "Strengthening the Arab-European partnership, developing cooperation between the two sides, developing cooperation to face common regional and international issues, and agreeing to hold the upcoming summit in Brussels in 2022."
Edited translation from Al-Masry Al-Youm