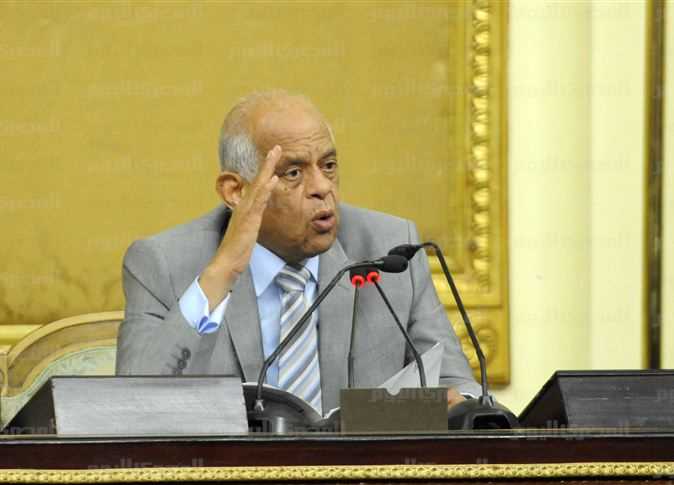 Egyptian Parliament Speaker Ali Abdel Aal said on Tuesday that President Abdel Fattah al-Sisi did not interfere with the constitutional amendments.
Abdel Aal's remarks came during the first meeting of the Legislative Committee of the House of Representatives to discuss the community dialogue on the constitutional amendments.
"The most important result of the dialogue is that it has changed some understandings and developed some ideas, to which we responded in the best way and in a way that confirms the dialogue conducted by the House of Representatives," said Abdel-Aal.
He continued: "I reject the visions that reduced the amendments and their impact to Article 140 of the Constitution (governing the presidential term). There are many proposals that have positive implications for parliamentary life and women's empowerment."
"On Tuesday and Wednesday, deliberation will be held within the Legislative Committee to formulate these articles. I will open the way for everyone to express their opinion. A subcommittee will be set up, and I will chair the committee," said Abdel-Aal.
MP Mostafa Bakry, commenting on criticism of Article 200 on the role of the armed forces in the protection of the civil state, said: "No one can deny the role of the armed forces in the protection of the state, and the civil state contained in the text does not refer to the secular concept as in the case of the President of Tunisia."
MP Diaa Eddin Daoud, a member of the coalition «25-30», said that the group rejects the proposed constitutional amendments in general, stressing that the homeland can not tolerate gambling or risks, and continued: "Remember the 'battle for the ballot boxes' (a phrase used by a Salafi preacher at the time of the 2011 referendum), and accusations toward opponents of treason."
Edited translation from Al-Masry Al-Youm