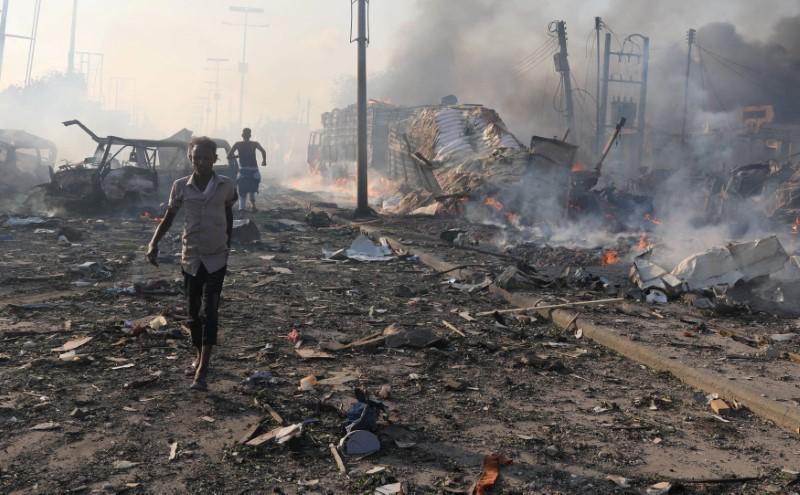 Based on the orders of President Abdel Fattah al-Sisi to relieve the difficult situation of the people of Somalia, General Sedky Sobhy, General Commander of Armed Forces and Minister of Defense, ordered the preparation of medical supplies and medicine to be transferred to Somalia.
A plane loaded with the supplies took off to Mogadishu airport, carrying a team of medics to treat patients and transfer those in need to additional care to Egyptian military hospitals.
This comes as part of the Egyptian initiative towards its African counterparts for cooperation.
Somalia has faced instability since its creation in 1960. Before that, Somalia was a British protectorate.
Following the overthrow of its regime in 1991, Somalia entered into a period of political and social uncertainty. Because of its clan-based system, successive governments failed to establish a control over the country. However, in 2012, an internationally-backed government managed to slowly move Somalia towards stability.
The country still faces threats from Al-Qaeda-backed Al-Shabab insurgents.
UN Secretary-General Antonio Guterres said conditions are now in place in Somalia for it to achieve necessary development, according to BBC Timeline.
Since the Somali crisis broke out, Egypt has been involved in mediating between the fighting parties and hosted the Somali National Reconciliation Conference in 1997, according to the Egyptian Ministry of Foreign Affairs website.
As for Egyptian-Somali relations they have historically been strong. In 1960, Egypt became one of the first countries to recognize Somalia's independence. Not only that, but an Egyptian named Kamal El Din Salah sacrificed his life in 1957 to help Somalia gain independence and to maintain its territorial integrity, according to the Egyptian Ministry of Foreign Affairs website.
Moreover, after Somalia's independence, Egypt's Al-Azhar sent envoys to enhance education in Somalia.