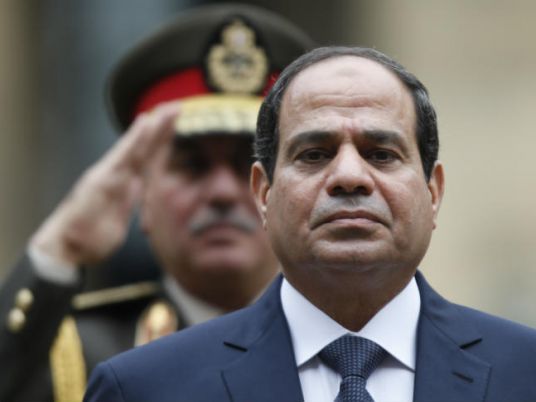 President Abdel Fattah El Sisi has highlighted Egypt's right to the Nile water.
During a meeting Thursday at the Presidential Palace with members of the Ethiopian People's Diplomatic Delegation, which groups prominent academicians, former ambassadors, religious leaders, artists, journalists and other prominent personalities, Sisi asked the Ethiopian delegation to issue a parliamentary decision recognizing Egypt's absolute right to the Nile River water.
Sisi, meanwhile, affirmed that Egypt starts a new era in Africa, especially with Ethiopia, said Presidential Spokesman Ambassador Alaa Youssef.
The president further underlined the need of cooperation with Ethiopia in order to confront challenges facing the two countries.
Sisi said he had confidence that the Ethiopian people would not harm their "Egyptian brothers even by taking one drop of water from Nile River."
The president hailed the deep-rooted ties binding Egypt and Ethiopia.
The Egyptian doctors established a fund, with a capital worth 500 million dollars to offer health services and cooperate with their African neighbors, Sisi said, adding that much of the resources of that fund were allocated to Ethiopia.