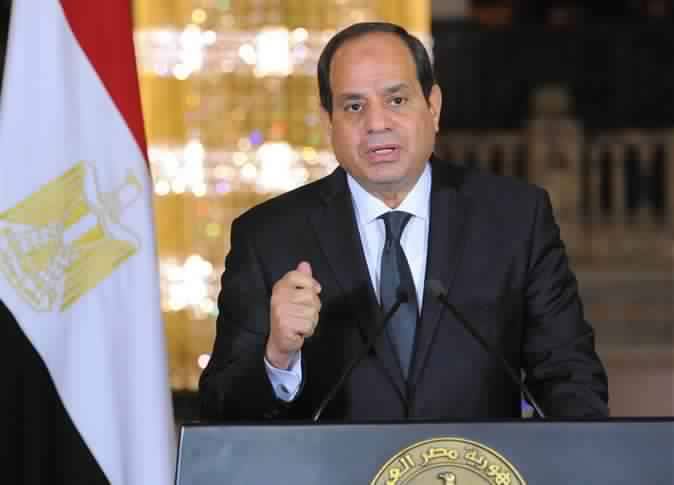 During a meeting with high-ranking state officials, President Abdel Fattah al-Sisi highlighted the importance of Egypt's new health insurance system to solve the problems experienced in the country's suffering health sector.
The new system represents a new beginning for the reform of Egyptian healthcare and aims to achieve a qualitative leap in the level of service and medical care provided to citizens based on scientific principles and that is in line with global standards, Sisi said in the meeting, attended by Prime Minister Sherif Ismail, Minister of Health Ahmed Emad Eddin, Minister of Finance Amr al-Garhy, and Deputy Finance Minister for Treasury Affairs Mohamed Moait.
Sisi told the officials that the new system should include the necessary mechanisms for the periodic evaluation of the quality of the country's medical services.
The Minister of Health displayed the latest developments concerning the launching of the new system, especially the preparations underway to start its implementation in Port Said governorate, presidency spokesperson Bassam Ramadan said.
For decades, the Egyptian health care system has been neglected as the government is seen to have failed to provide safe and high-quality medical services to the majority of Egyptians.
In December, Egypt's parliament approved the new comprehensive health insurance law, which aims to increase the standard of the country's medical services and ensure the good health of its citizens.
The new system will gradually replace the current medical care program and aims to overcome the defects of the existing health insurance system, which leaves a considerable percentage of Egyptians uninsured.
Edited translation from Al-Masry Al-Youm