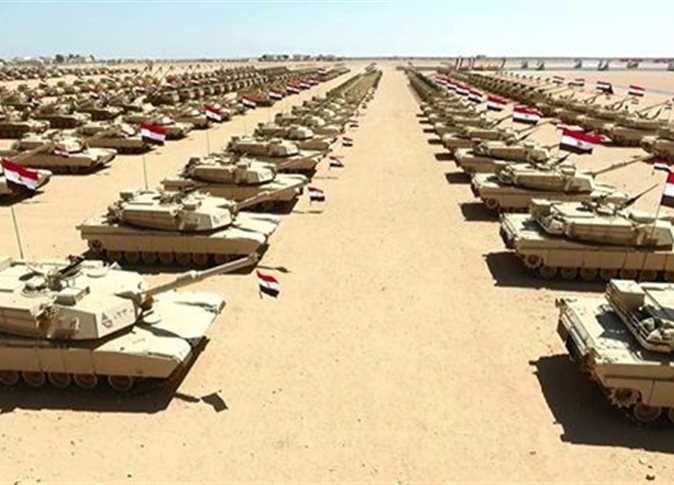 Egypt president Abdel Fattah al-Sisi inaugurated Mohamed Naguib military base Saturday in al-Hammam City, west of Alexandria on the Mediterranean Sea, dubbed the largest military base in the Middle East and Africa.
The base is named after the first president of Egypt that followed the July 23 revolution 1952. In honor of the revolution, Sisi inaugurated the base on the anniversary weekend of the uprising.
The new base is located by the military city in el-Hammam area, which was established in 1993. New administrative and technical units, along with the deployment of some units in the northern military region, will be stationed at the base to enhance its security responsibilities for the west of Alexandria and North Coast areas.
The new military base comes after two years of work by the Engineering Corps of the Armed Forces. It includes all buildings for all units positioned at the base, with a total of 1155 buildings and facilities.
The development and expansion work includes 72 km long of roads inside and outside the base, with the establishment of four main gates.
For combat training of the base they constructed 72 integrated fields that include a complex of specialized training fields and small arms shooting fields. They established an electronic tactical shooting range complex, using the latest shooting systems and emulators, and developed an upgraded marine landing platform in al-Ameed area within the base.