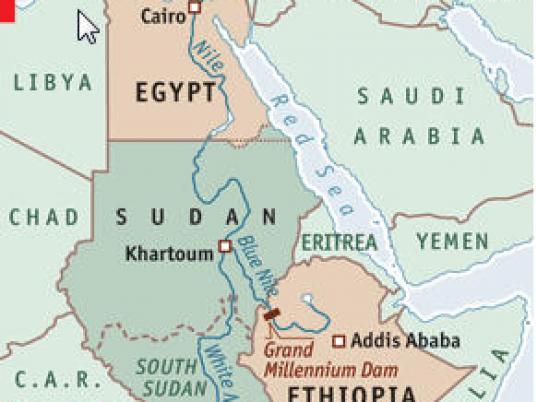 Egypt, Sudan, South Sudan, Uganda, Rwanda and Burundi will have a joint meeting at the end of the year to evaluate studies over navigational linking between Victoria Lake and the Mediterranean at Alexandria seaport.
The project will link the Nile Basin countries and increase volume of the intra-regional trade.
Ahmed Bahaa, head of the Nile Water sector, said arrangements are being made to carry out the project in cooperation among the basin countries. The navigational linking will be a strategic project that has many goals over the long-run that increase the economic and political value of the river as well as cooperation and trade exchange among the countries.
During the opening of Egyptian-Sudanese Nile water technical committee meetings on Sunday, Bahaa Eddin said a meeting will be held before the end of the year to review pre-feasibility studies documents and finish the required data. Several regional and continental agencies showed interest in the project. The first steering committee was held in Cairo last month, sponsored by the COMESA, in attendance of six Nile basin countries.
Egypt contributed to bilateral development cooperation projects that yield direct and rapid return to Nile Basin countries, he said.
Bahaa stressed Egypt's respect to all treaties with all other countries, especially Sudan. He also added that Egypt sticks to 1959 treaty that draws steps of the two countries in issues related to the water, adding that the two countries should be committed to the agreement regarding coordination in development projects that will be carried out at Nile Basin countries out of borders of Egypt and Sudan.
The ongoing meetings ponder 15 terms including methods to reduce the losses at Upper Nile, cooperation with basin countries, mechanisms to revive Jonglei canal project in South Sudan for the sake of Egypt, Sudan and South Sudan interests and others.
Egypt respects rights of the Nile basin countries to carry out projects without harming interests of the downstream countries, Bahaa reiterated.
Edited translation from Al-Masry Al-Youm