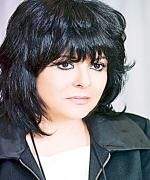 Coach Hector Cuper defended team tactics and said Egypt were unlucky to end their World Cup expedition with a third successive defeat after going down to a last-gasp goal against Saudi Arabia on Monday.
"Our strategy has not been a failure. We created at least five good chances on the counter attack and we had a very good first half in which we took the lead," he said after Monday's 2-1 loss followed the defeats against Uruguay and hosts Russia in Group A.
"I think we played well but the results didn't go our way. Yes, we lost all three matches but we lost two games with goals conceded after 90 minutes. That was unlucky.
"I'm sad and disappointed but here at the World Cup we are up against the top teams in the world and even they concede goals too."
Cuper said the counter attack game, where Mohamed Salah's speed on the break has created many chances and goals, had been the bedrock of Egypt's play for the 3-1/2 years since he took charge.
"We've been told over and over again we were too defensive but we qualified for the World Cup with the same approach, and for the first time in 28 years. We got to the final of the African Nations Cup playing in this way. Sometimes I feel there is a need to criticise the performance just because we lost."
Cuper dismissed earlier reports about Salah contemplating retirement from international football because of his unhappiness over being used for publicity purposes.
"I don't think that's true. He really appreciates every opportunity he gets to play for the national team," he said.
The coach also praised the record-breaking performance of 45-year-old goalkeeper Essam al-Hadary, who on Monday became the oldest competitor in World Cup history.
"There is not much between our three goalkeepers but he was the right person to play today and I hope every one in Egypt is happy he's got the record."
About his own future, Argentine-born Cuper said his contract was now over but he would "see what will happen" after meeting with the Egypt Football Association when the squad returns to Cairo.