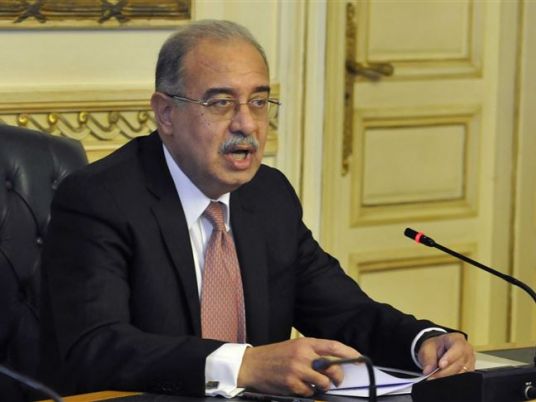 Prime Minister (PM) Sherif Ismail has instructed finalizing measures to enforce the social protection package, ordered by President Abdel Fattah al-Sisi, by next month.
Ismail stressed the urgency of taking the necessary measures to start disbursing food supplies starting the beginning of July, in light of the rise in subsidies ordered by Sisi.
The PM highlighted the government's keenness on providing the citizens in the targeted regions within the governorates with basic food commodities, as well as making headway toward achieving social justice.
Minister of Supply Ali al-Meselhi, said the ministry is ready to disburse the food commodities in light of the subsidy increase announced earlier, which went from LE21 to LE50 per individual.
Meselhi added that instructions were made to companies that operate the ration card system to modify the amount of the subsidy in accordance with the recent raise.
Moreover, the two companies affiliated to the Food Industries Holding Company were instructed to double the amounts of sugar and cooking oil supplied to outlets, so the commodities would be available.
The amount of subsidy for the coming fiscal year budget has reached upwards of LE85 billion. The amount of subsidy per citizen has increased to LE140, including the additional LE50, plus the LE90 calculated for the individual's portion of subsidized bread.
Edited translation from Al-Masry Al-Youm