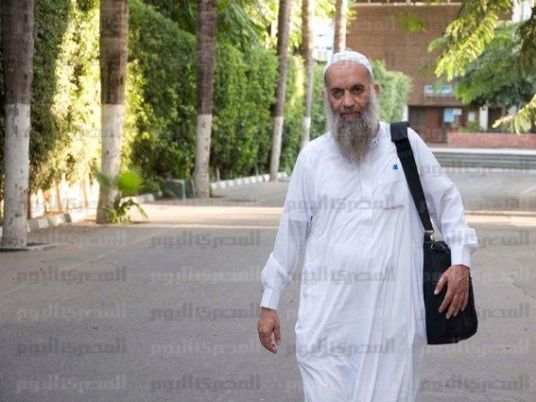 Abdel Rahman al-Zawahiri, the nephew of Al-Qaeda leader Ayman al-Zawahiri, has criticised the "unjustified" arrest of his father in Giza on Saturday.
He said his father, Salafi jihadi leader
Mohamed al-Zawahiri, has been detained at an undisclosed location following his unrest.
Zawahiri's son told Al-Masry Al-Youm on Saturday that his father went out on Friday morning and that since then has been unable to find any news other than that he has been arrested.
He also claimed that the Interior Ministry is arbitrarily arresting Islamists, accusing officials of detaining Islamists for unjustified reasons.
Abdel Rahman al-Zawahiri also said that his father did not take part in any protest nor did he call on members of Salafi jihadism to take part in protests. He also emphasized that his father said several times before that he would not form part of the ongoing conflict in Egypt.
The controversial leader's son claimed rumours his father had joined sit-ins at Rabaa al-Adaweya and al-Nahda Square were "mere lies."
Security forces arrested Zawahiri on Saturday at a security checkpoint in Giza.
Edited translation from Al-Masry Al-Youm