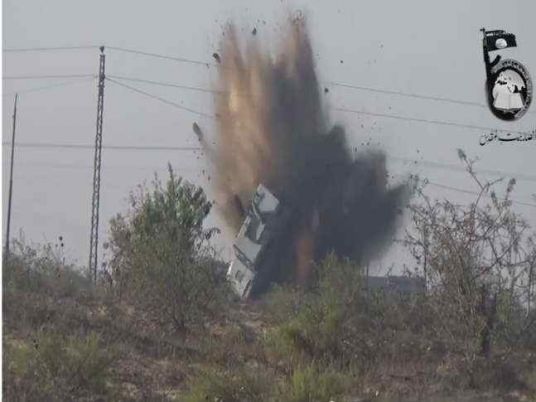 A security source in North Sinai announced on Saturday the killing of 18 extremists including an Ansar Bayt al-Maqdis leader in crackdown south the city of Sheikh Zuwaid.
The source added in a statement to Al-Masry Al-Youm that the military forces raided a number of villages in Sheikh Zuwaid after clashes with armed men where the killings took place.
The army and police are waging campaigns to purge the Sinai Peninsula of extremist groups as their influence has grown after the ouster of President Mohamed Morsy in 2013 by carrying out several bloody attacks against the army and police.
Egypt and the US have both labeled Ansar Bayt al-Maqdis as a terrorist organization.
Edited translation from Al-Masry Al-Youm