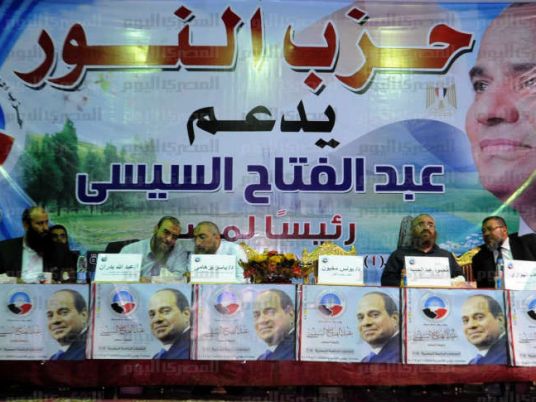 Sources close to the Salafi Dawah say the Endowments Ministry has backtracked on banning Dawah sheikhs from delivering sermons in mosques after pledging the sermons would not touch on politics and focus on confronting extremist thought and the Islamic State.
The sources said, upon anonymity, that the Salafi Dawah agreed to the conditions put forward by the Endowments Ministry to allow its affiliated sheikhs to ascend platforms in mosques and guaranteed they would not deviate from the agreement.
The Salafi Dawah needs to be among people ahead of the House of Representatives elections to increase their popularity and be able to garner votes, said the sources.
The Salafi Dawah instructed its followers to coordinate with the different directorates of the Endowments Ministry in governorates over sermons and avoid campaigning for the Nour Party.
The Dawah has coordinated with the Endowments Ministry over sermons on the alleged deviation of the Muslim Brotherhood from peaceful tactics to adapting speeches that instructed violence, said the sources.
Salafi Dawah spokesperson Adel Nasr stressed the Dawah respects state institutions and its regulations, thus would abide by coordinating with the Endowments Ministry regarding sermons. He added the Dawah rejects political or electoral campaigning in mosques.
The Endowments Ministry had previously launched a campaign which prevented preachers not belonging to Al-Azhar from delivering sermons in mosques and giving religious lessons. The ministry also withdrew rhetoric licenses from a number of Nour Party symbols and sheikhs. Both parties exchanged attacks against the backdrop of the crisis.
The fiery exchanges calmed down after Vice Chairman of the Salafi Dawah, Yasser Borhamy, and Nour Party leader Younes Makhyoun were once again allowed to give religious lessons.
Edited translation from Al-Masry Al-Youm